HAPPY hooker Scott Tolmie is enjoying a rich vein of form in the middle of Coventry's front row – not least as the side's joint leading try scorer with nine from his last six games.
A double in last week's win over Plymouth Albion took him to ten for the season alongside house mate James Stokes with a mix of scores from set piece moves and open play where his mobility and ball carrying is a potent weapon.
It hasn't all been plain sailing, but the 24-year-old's current run underlines his strength of character after finding himself left out of the match day squad all together for the fifth game of the season at Esher.
Tolmie admits it came as a body blow, but he turned it into a positive and now looks back on it in a different way to how he felt at the time.
"Finding some form has been nice, the team is going well and winning always helps," said Tolmie. "I can't really complain at the moment, it's good fun and I'm enjoying it.
"It's always nice to score, but I'd say a lot of the tries are probably just me being in the right place at the right time. It's nice to have some competitive fun with Stokesy as well, although I know that between him, (Max) Trimble and (Will) Maisey, they never give me any credit!
"It's not something that I necessarily go out and try to do, but I'm always happy to dot down and I suppose I'm naturally gifted with a bit of pace, my dad was a bit of a sprinter when he was younger so I suppose it's just the luck of the draw.
"I wasn't too thrilled at being dropped and having to play with the development boys, but at the same time when I was told I thought I could either let it affect me and knock my confidence even more, or I could enjoy the leadership role I had that week with the younger boys and try to enjoy the game a bit more and get some fun back.
"I suppose as a result of that I got my confidence back and found some form, and from there I've kicked on and never really looked back, so it was a bit of a blessing in disguise really.
"I think in a way a kick up the backside was what I needed. I didn't feel I was particularly playing badly enough to not be in the squad completely, but it gave me more game time that I hadn't massively had in the first month and that helped as well, so all those things combining together were quite good to help me get my position back and playing well."
The arrival at Butts Park of experienced hooker Phil Nilsen, from Yorkshire Carnegie, has also proved a spur.
"The competition with Phil is something I'm enjoying. Perhaps in the past I took things for granted a little bit, and that probably contributed to why I was dropped.
"I feel I'm in a bit of a purple patch of form at the moment, but it's good to know that that all it takes is one bad week and I could be back to the bench or even worse for a few more weeks.
"We need good competition throughout the squad, we've had injuries but we have enough people in every position to come in and do the job.
"I think that's probably one of the things that sets us apart from most of the other teams in the league, our strength in depth is greater which is a nice thing to have for the coaches – if not necessarily the players. You want to play every week and there are people who miss out, but we're a tight knit group, the banter and the morale is very good and at the end of the day, we all want the same thing."
That reflected in the win over Plymouth when Cov conceded on the stroke of half-time to turn round with a tenuous 15-14 lead but came back out strongly to pull clear with Tolmie's try double.
"It was a tough game and I think half-time came at a really good point," he said. "A bit of ill discipline and a score right on half-time put us under pressure and I think if half-time had been another five or ten minutes away, it could have been a slightly different story.
"But we knew we just had to refocus and come out firing for the second half, which we seemed to do. I think it's a positive for us at the moment that most teams can't really live with us when we are firing and we do have that mentality and attitude to step up a gear.
"But it's a week by week thing, it was a good performance but it's another week now and there's never an easy game.
"We as players, and the coaches as well I'm sure, aren't getting too carried away with the way we are going.
"To be where we are is a huge bonus, but we're only as good as the last game so we've got make sure we keep picking it up each week."
Tolmie acknowledges that there is an added edge of mental toughness in Cov's make-up this season.
"I think that probably comes from being a lot more professional in everything that we do, our analysis and how we train, and bringing in Nick Walshe and Louis Deacon full time this year and someone like Luke Narraway has helped from a coaching point of view. Having people come in from a higher level just helps, and we as players have bought into that massively and everyone's on the same page."
With Cov's winning start to the season at 12 games, and the overall run up to 20 going back into last season, are the players feeling any extra pressure?
"We know that if we don't keep improving week on week, then losses will come – although hopefully they won't – but if they do, as long as we can bounce back straight away we'll be okay," said Tolmie.
"Personally, I don't really worry about it. You go into the bar afterwards and the supporters are talking about records and keeping the run going but as a player while obviously it's good to have, I don't really think about it very much – it's like, we won but let's park that, improve on the things that didn't go right, we're not perfect each week, and as long as we keep working on the things we need to work on the results take care of themselves.
"There's enough pressure there without thinking about records – we're top of the league, and with that comes pressure each week because teams want to be the first to knock us off. For the opposition it's their cup final, they are going to come out and go  at us so we have to step up each  week to prove we are top for a reason.
"It's nice to have the gap we have now, but we can only do what we can control and if we keep on winning and other teams have their blip then hopefully it is only going to increase.
"I don't think as a squad we're too worried about anyone else, we've just got to keep focusing on what we can do and at the end of the day, if we win it doesn't matter what anyone else does. We'll just keep building and building.
"We've got four tough games to go before we get a nice little break at Christmas, I'm going away to meet up with my family in Penang which I'm looking forward to, and hopefully we'll be in a strong position."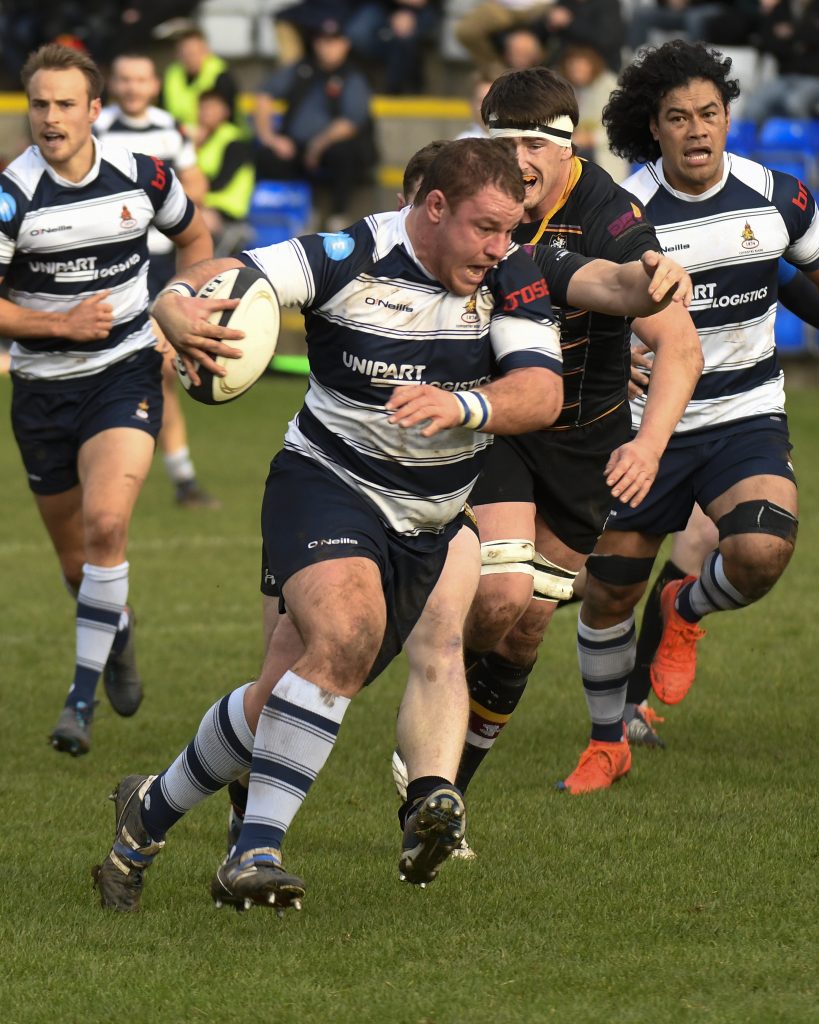 Picture by rjc-photgraphy