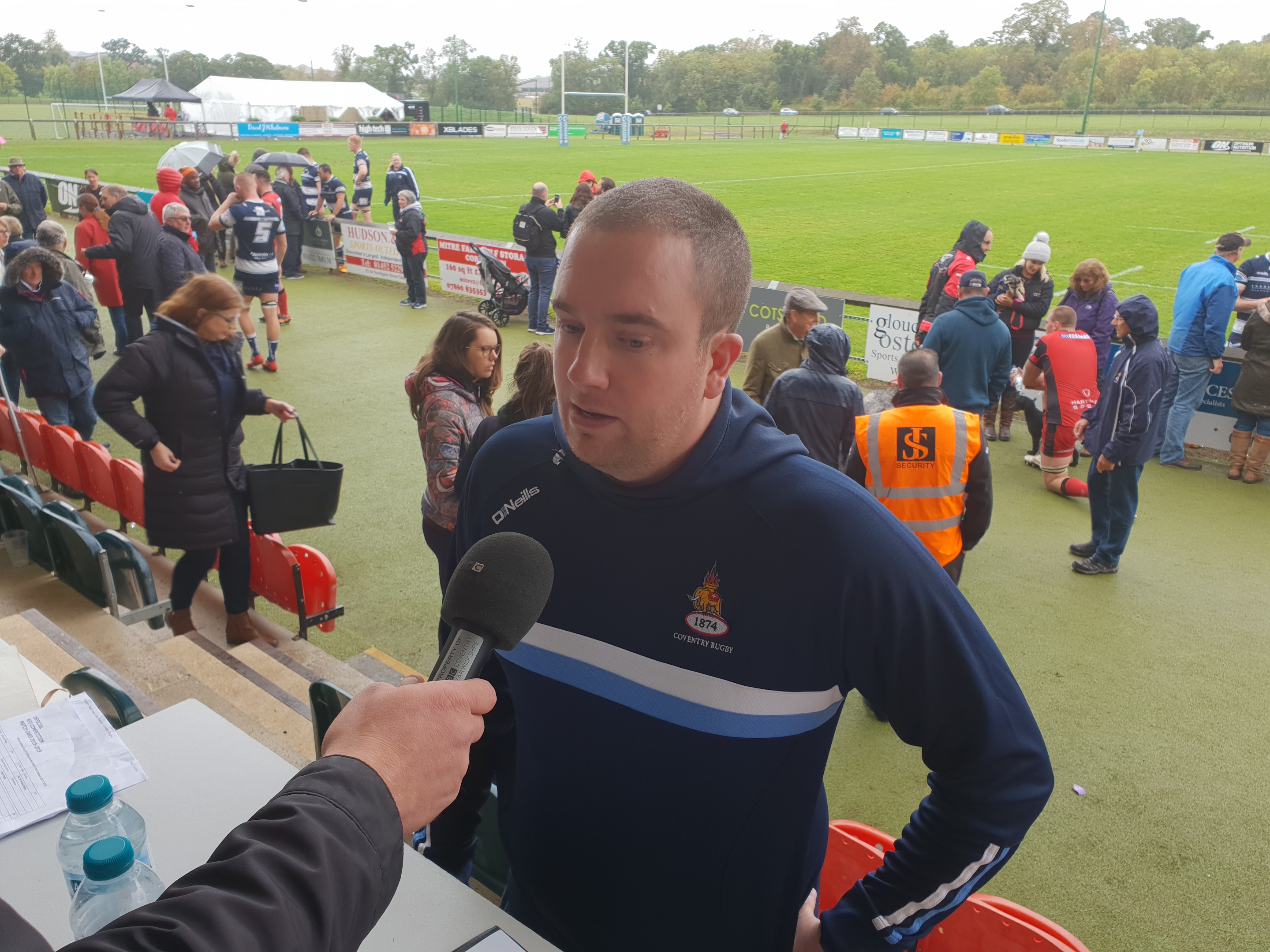 Director of rugby Rowland Winter told BBC Coventry & Warwickshire's Alec Blackburn –
"We struggled early on and gave away too many penalties in the first 20 minutes.
"It was then very similar to the first half at Cornish Pirates in that we worked our way down the pitch and created opportunities but didn't take them.
"Pete White's try then got our noses back in it, and with all due respect to Hartpury, we didn't really feel threatened.
"We allowed them field position and points through our penalty count which let them extend their lead, and our mistakes.
"Then, although we put together a good ten-or-fifteen-minute spell in the second half which got us back into the game, we then didn't have the accuracy or discipline to finish it off.
"So it's a performance that doesn't leave too many positives, but we've got to keep working hard, and these are the sort of games that we have to win."
Rowland's post-match interview with CRTV is now available on our Facebook page:
https://www.facebook.com/CoventryRugbyOfficial/?ref=bookmarks