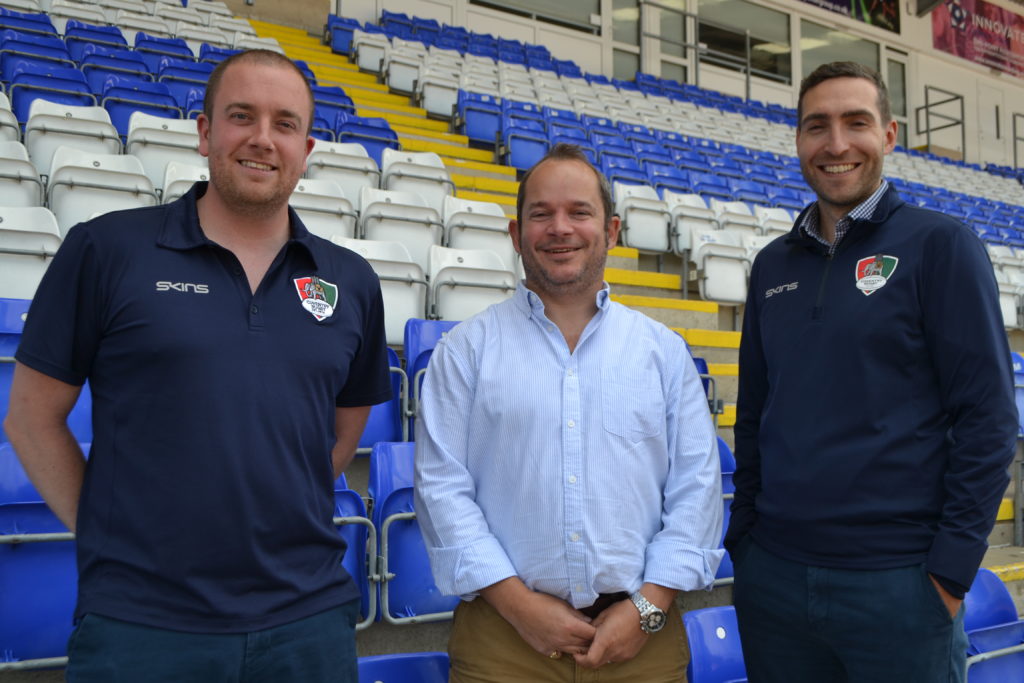 Coventry Rugby has today announced a significant and extensive partnership with Robinson Manufacturing Ltd.
Robinson Manufacturing Ltd (RML) is extending its partnership from having the company logo on the club's first team shorts to now becoming the main shirt partner for the Coventry Wheelchair Rugby team and supporting the club's community coaching camps as well as Project:500.
Coventry Rugby Managing Director Nick Johnston says that he is delighted that RML has extended its support.
"Our ambition is to have a club which is successful on the field but is also doing great work in the wider community, and having the backing of supportive companies is really important," he said.
"We've had a good relationship with RML and it is fantastic that they see the value in extending their partnership to cover a range of areas, such as the Wheelchair Rugby team and our programme of rugby coaching camps."
RML's Chief Executive Simon Kidney says that he is impressed by the ambition being seen at Coventry Rugby.
"We're seeing good things at Coventry Rugby both on and off the field, which made this new partnership an easy thing to agree," he said. "The team has gone from strength-to-strength in the Championship, and there is a strong commitment to making Coventry a club for the whole of the city's community, which is pleasing to see. Things are going in the right direction and we are looking forward to helping the club achieve its ambitions."
"As a company we are committed to investing into the West Midlands, which is an important area of the country for us, and working with Coventry Rugby fits into that strategy as well."
Robinson Manufacturing Ltd has been manufacturing high quality timber engineered roof trusses and floor joists for more than 30 years. With seven factories across the UK, Robinson Manufacturing Ltd supplies house builders, property developers and contractors alike, and is proud of its reputation for delivering the highest standards of quality and customer satisfaction.
To find out more head to rmuk.co.uk
2019/20 Season Tickets remain on general sale throughout the summer with standard prices frozen from last season! That means that adults can watch every scheduled home game from just £12.85 per game, while Cov Juniors members can see the whole season at Butts Park Arena for just £25! CLICK HERE for more details and book now by calling 02476 231001 or emailing jhill@coventryrugby.co.uk