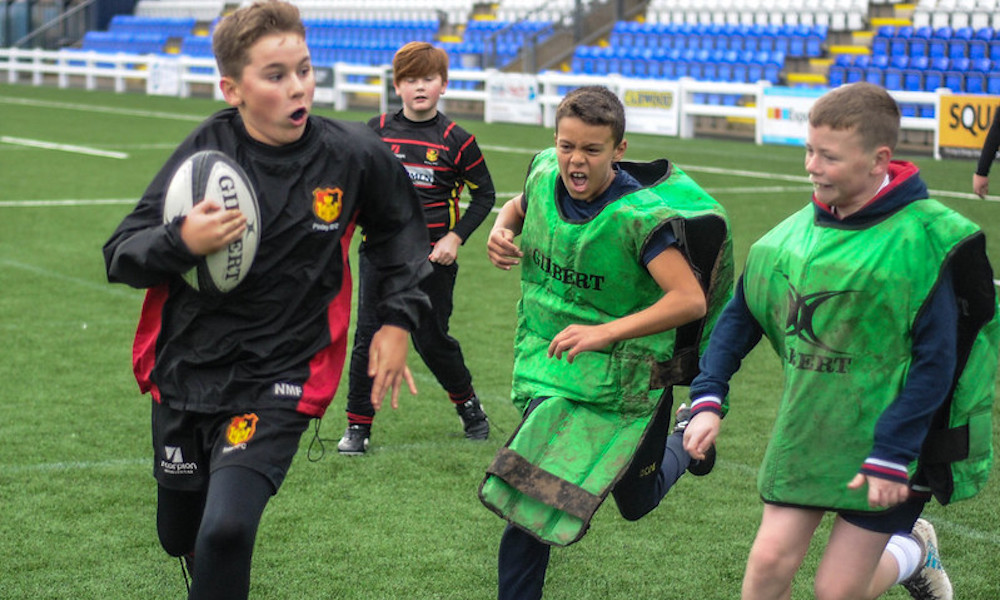 Thirty aspiring rugby stars from across the city of Coventry headed to Butts Park Arena at the end of the October half-term for the first RML Coaching Camp of the season.
The one-day masterclass-style event was attended by boys and girls aged between 7 and 13, with coaching coming from the club's community experts and players from the first team squad.
The new pitch at Butts Park Arena has transformed the community work at Coventry Rugby, and despite terrible weather conditions throughout the week there was still a perfect surface for the players to enjoy.
They covered a wide range of core skills that every rugby player needs to be able to achieve the best they can be, from handling, kicking, running lines, game understanding and the all-important correct techniques for tackling and taking contact.
"We were impressed by the positive attitude shown by all the kids on the day," says Matt de Redman, Rugby Delivery Officer at Coventry Rugby. "The weather has not been great, but the pitch was still perfect and this made the day really productive for all the youngsters.
"The stand at Butts Park Arena means that parents can also watch in comfort, which is something unique to venues here in the city, and now that we have the artificial surface we can plan ahead safe in the knowledge that a camp will happen come-what-may.
"This was the first RML Coaching Camp and we will be building on the successes as we increase the number of camps and venues over the next few months. It is really important that we develop our community links and that we are seen as being a centre of excellence within the area, and the support of RML is crucial in helping us achieve this ambition."
This is just the start of Coventry Rugby's programme of RML Coaching Camps, with further one-day and multi-day events being planned for the Christmas, February half-term and Easter holidays. Full details will be available via coventryrugby.co.uk