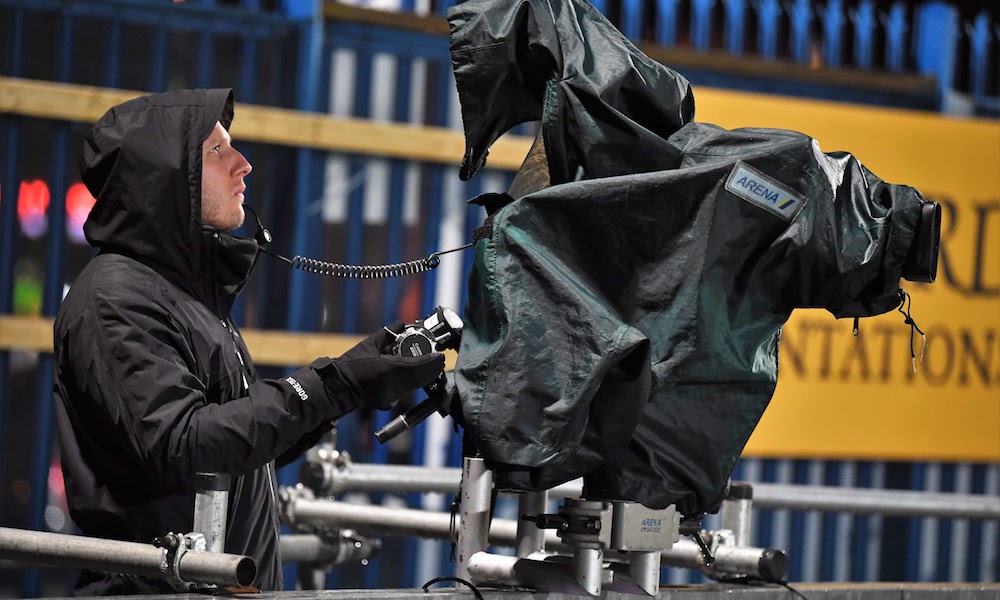 The RFU has today confirmed the live streaming information for the upcoming Greene King IPA Championship campaign.
Every match from every round will be hosted at www.championshiprugby.co.uk/live-streams, with direct links also on each club's website.
Matches can also be watched via the TicketCo app, which is available to download from app stores, on internet-enabled TVs, or via the Amazon Firestick for your TV.
The first match live from Butts Park Arena is this coming Saturday against Bedford Blues. Coverage starts at 2:40pm with kick off at 3:00pm. The rest of this year's fixtures can be seen at www.coventryrugby.co.uk/rugby/fixtures-3
Each match will be available on a pay-per-view basis at £10 per device. To book simply enter your email and complete the payment process. You will not have an account created for you and you just need an email address to be able to book.
Each match will continue to have multiple cameras, replays and commentary from the home club, providing similar coverage to that seen at the pre-season matches.
Coventry Rugby is also making supporters aware of the following information:
Both the home club and the away club gets a share of revenues, meaning that watching Cov's away games will also benefit the club
None of the revenues go directly to the RFU
Unlike the pre-season matches, where the club was not charged for the streams for Season Ticket Holders, Coventry Rugby would be charged the full price for each free pass that it issues. What with the production costs and the revenue share going to the away club,paying this for some 600 individuals is financially untenable, and so yesterday's announcement wraps this in with our thinking about season ticket refunds
"We're delighted that the Greene King IPA Championship is finally getting underway and that the Cov faithful will be able to watch every game home and away," said Executive Chairman Jon Sharp. "It has been a long and challenging process to get to this point, and while I understand the emotion which our supporters showed on Wednesday I hope that the points we are making about revenue sharing will give them the confidence to know that we will be receiving a share of revenues for both our home and away matches, even if the financial circumstances mean that we are unable to provide the free access to Season Ticket Holders which we had wanted.
"I'm sure everyone will agree with me when I say that the production of the pre-season matches was excellent and we're looking forward to similar coverage for all our matches in the league. Now that this agreement has been reached we can look forward to Saturday's game against Bedford!"
We hope that supporters will continue to enjoy watching their rugby directly with us!
Any specific questions can be emailed to enquiries@coventryrugby.co.uk