Tom Little reviews the rest of the weekend's National League One action
NATIONAL LEAGUE ONE RESULTS ROUND-UP FOR SATURDAY, OCTOBER 15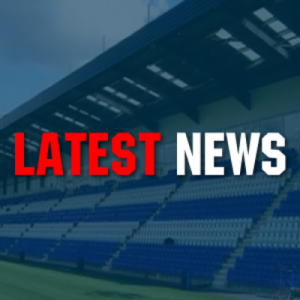 Ampthill & District           17         31         Blackheath                         attendance       512
Blaydon                                5         47         Hartpury College                       lowest       205
Cambridge                         26         20         Macclesfield                                                  410
Coventry Rugby                53         24         Fylde                                            highest      975
Hull Ionians                       32         29         Esher                                                               221
Old Albanian                     26         35         Loughborough Students                              342
Plymouth Albion              39           3         Darlington Mowden Park                             759
Rosslyn Park                     24         31          Birmingham Moseley                                   572
WEEK 7 saw no change to the top three, who all had bonus point wins. Likewise there was no change in the bottom 3=three although Blaydon were the only ones unable to get even a losing bonus point. Making a charge up the league are Plymouth Albion, who are now up to fourth place and just one win behind second.
Is anyone able to stop leaders Hartpury College? Certainly not Blaydon who, before the lowest crowd of the day, had eight tries put past them, led by four from flanker Jake Polledri who scored a brace inside 13 minutes and a further two in two minutes at the end of the game. The try bonus point was earned by half-time as Blaydon had no answer to the speed, finishing and off-loading skills of the College side. This win keeps Hartpury's 100% record and a lead of seven points over their nearest rivals.
Birmingham Moseley managed to keep the pressure on the leaders with a hard-fought away win at out of sorts Rosslyn Park. Boosted by the introduction of two dual registered Harlequins players, Park almost sneaked it at the end as Moseley needed desperate defence to keep them out. The finishing, tries and goal-kicking of fly-half James Williams proved decisive for Moseley as they hung on for their deserved victory.
Hard on Moseley's heels are Blackheath, who travelled to Ampthill & District and once again came away with a bonus point victory. The home side had a narrow half-time lead, but this soon evaporated in the second half as they made too many errors and allowed Blackheath to take full advantage with four tries. Blackheath are now equal on points with Moseley, proving they have the experience to trouble most teams in this league, and will hope for Hartpury College to slip up.
Plymouth Albion moved up to fourth place after a bigger than expected victory at home over Darlington Mowden Park. This surge up the table by Albion has come a lot sooner this season than last, as they wait for those teams above them to slip up. Always on top in the scrum and driving maul, Albion ran away with it in the second half with four unanswered tries. A brace from long-serving hooker Rupert Freestone and an impressive goal-kicking display from player-coach Kieran Hallett put Albion on the front foot.
Old Albanian found visitors Loughborough Students too hot to handle with their speed and finishing, especially among the backs. After an unsteady start to the season Loughborough have now found their feet and are up in the top half of the table. Trailing 22-7 at half-time,  Old Albanian came more into it in the second half, but with Josh Sharp in fine kicking form for the hosts, it was too great a deficit. In the end a late losing bonus point was all the home side could manage which drops then three places to tenth.
The battle between two of the promoted sides, Cambridge and Macclesfield, went the way of the home side who overturned a narrow half-time deficit. Playing with the wind in the second half, Cambridge took control to gain a try bonus point, and although Macclesfield fought back in the last few minutes to grab a losing bonus point, the win took Cambridge up four places to ninth, but left Macclesfield still in 15th
Home side Hull Ionians somewhat surprisingly beat an Esher side who couldn't maintain their intensity from last week's win over Coventry. Trailing by 27-8 early in the second half, Esher finally came back into it with two late tries but were unable to sneak the win despite late chances. In the end too many penalties were given away by Esher, keeping Ionians on the front foot.