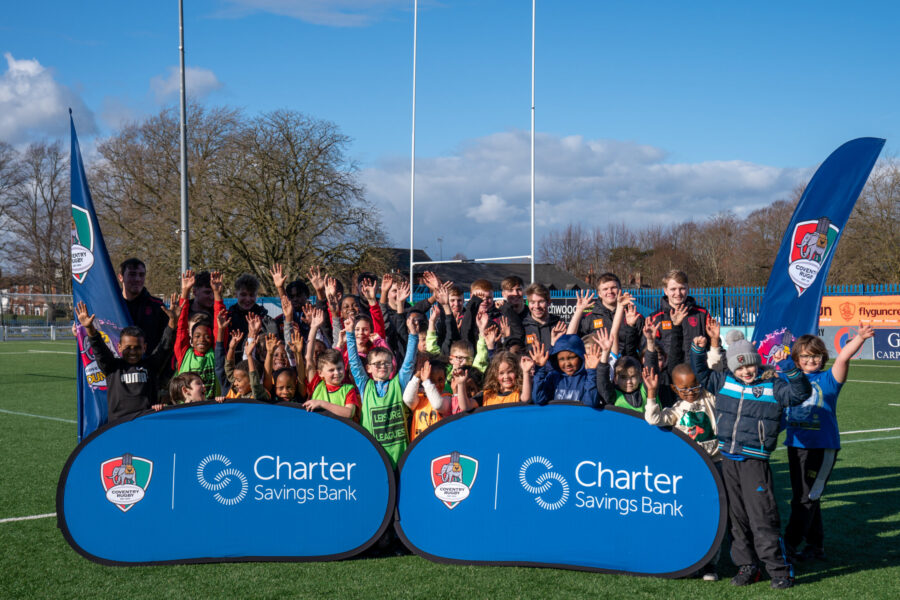 Coventry Rugby constantly strives to be a community club. The goal is simple, to serve the community in any which way it can, because after all, it is the community that breathes any sort of life in to a club such as ours.
The most clear and obvious way in which this club looks to serve the community, is an afternoon's entertainment on the BPA pitch come 3pm on a Saturday – which is easily the most visible product provided to the city and the great people that make it what it is.
However, there are countless and perhaps slightly less 'seen' ways in which this club looks to be a be a positive impact on the city of Coventry. On the week of the 21st February 2022, Coventry Rugby hosted yet another successful Project 500 camp. A camp sponsored by our partners Charter Savings Bank and funded alongside the Coventry Rugby Foundation was lead by our community team and a number of senior academy players on the Coventry Moulton Educational Coaching pathway.
The multi-sport camp is unlike any others, and extremely far from the norm in that these camps are catered specifically for disadvantaged children in the Coventry area. Whilst not only keeping kids active during the school holidays, a nutritional breakfast and lunch are also provided to each child. In addition, thanks to our partners Morrisons, Koffmann's and Amtico; a week's worth of food is sent home with each family.
Coventry Rugby Community Development Officer Sam McNulty was really happy with how the week went: "The Project 500 camp over the half term was a great success providing food and physical activity for numerous individuals and families. Our multi-sport sessions delivered by our academy players and community coaches had fantastic engagement and enjoyment throughout!"
With 85 kids having a brilliant time and getting fed across two days, they were not the only beneficiaries of the unique project. Community Manager Richard Meacham was quick to comment on the positive impact a camp like this has on our young players at the club. "Our academy players benefited greatly from helping over these days to gain experience of coaching as part of their course."
The benefit a camp like this can have on a coach's development was echoed by the newest member of our Community coaching team Matthew Swords. "It was a brilliant first experience of the Project 500 initiative, and it has aided my understanding and ability to coach massively. To be part of a club that is doing good and helping our local community in such a unique way is something very special, and I'm proud to be involved."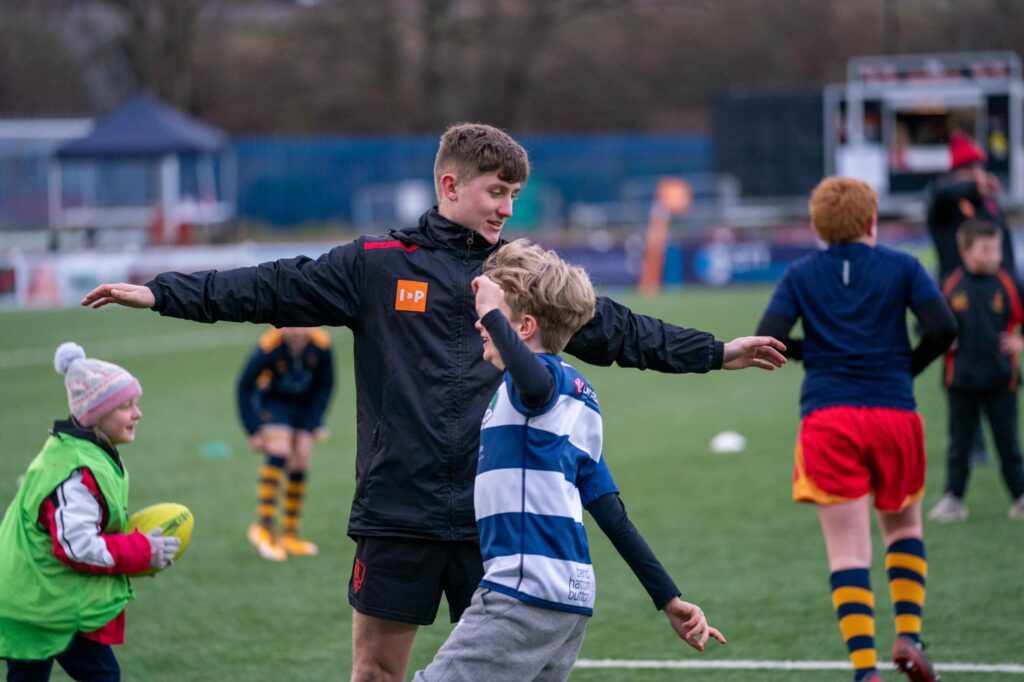 Project 500 would not be possible without the help of the following partners and sponsors, to whom we wish say a massive thank you:
Charter Savings Bank, Morrisons, Koffmann's, Amtico, Coventry Holiday Activities and Food, Department for Education and the Coventry Rugby Foundation.
If you would like to know more about Project 500, or help support the project in the future please contact: foundation@coventyryrugby.co.uk