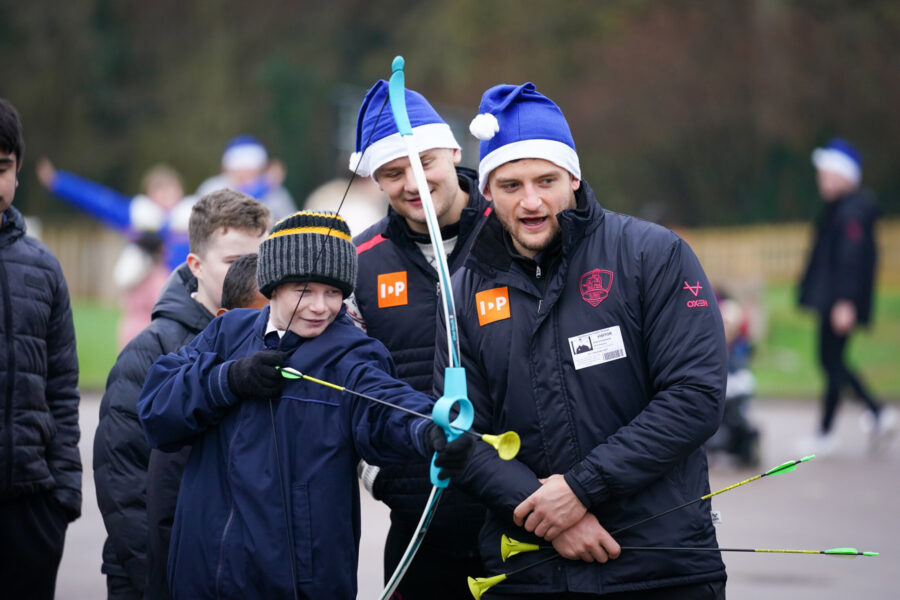 At the beginning of December, Coventry Rugby's first-team players paid a festive visit to Sherbourne Fields School. The school is based in Coventry and is an all-age school that caters for pupils with a broad spectrum of needs including physical disabilities, medical conditions and learning needs.
Coventry Rugby has a close and long-standing relationship with Sherbourne Fields School. On a weekly basis, coaches from our Community department visit the school and teach the pupils an array of physical exercises and also provide support in all other lessons.
Senitiki Nayalo, Suva Ma'asi, Rob Stevenson, James Martin, Rob Knox, Louis Brown, Adam Peters, Andy Forsyth and others lead a variety of activities to two age groups including archery, rugby and hockey. Phil Boulton and Josh Bainbridge went off-site and helped lead an orienteering session that practised map reading skills around Coombe Abbey park.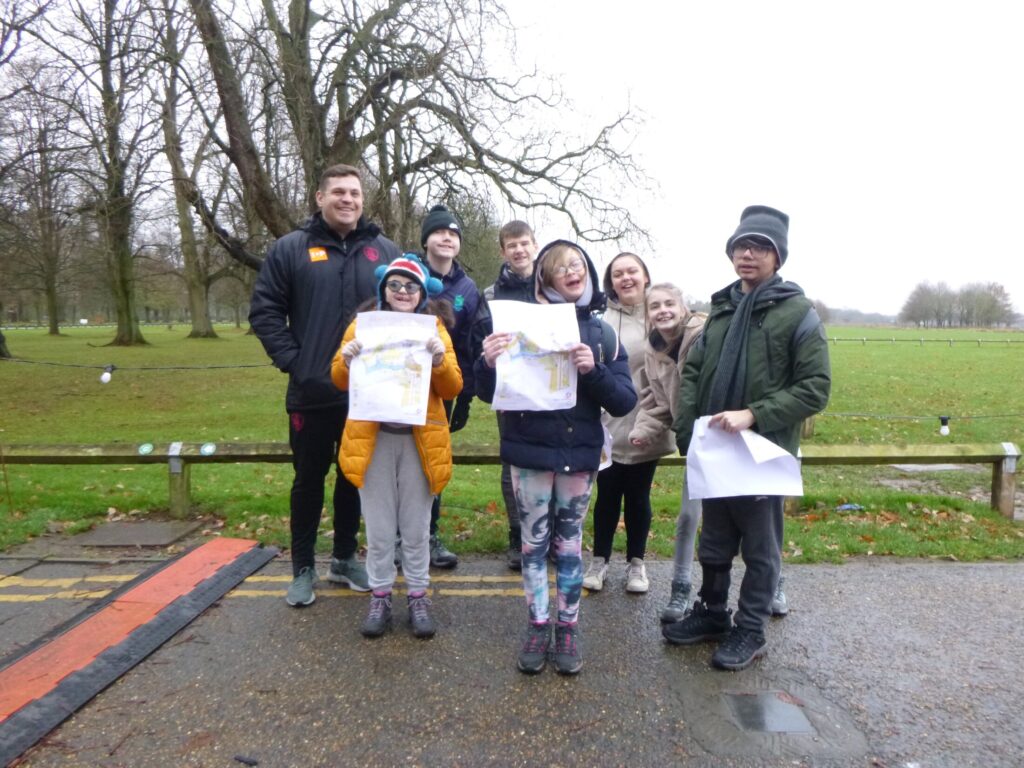 Head of Community Sian Haynes commented "[i]t's great that the players were able to visit Sherbourne Fields school earlier this month as both the players and the students thoroughly enjoy these visits. Coventry Rugby has a great relationship with the school. The staff do a great job and it's great that our community coaches and players have had such a natural fit. We look forward to continuing our relationship with Sherbourne next year and wish all students and staff a Merry Christmas."
Players were unable to pay other Christmas visits to hospitals and hospices that the club would normally make this time of year due to strict Covid precautions that healthcare organisations have in place to protect those that are ill. Coventry Rugby looks forward to hopefully being able to visit next year.