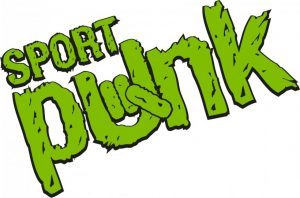 Coventry Nighthawks will go in search for their second consecutive Olney 7s title on Saturday as they compete in the Sport Punk Men's Open 2018.
After winning last season's Brakspear Open in 2017, the Nighthawks will travel to Olney RFC with high hopes as hard-hitting flanker Jack Preece captains the 2018 side.
Olney 7s will also be including a Men's Open, Ladies Open and Men's Social on Saturday 23 with plenty of rugby on offer which promises to be a spectacular day.
A reminder of your Coventry Nighthawks playing squad for the day;
1. Jack Preece (c), 2. Tom Jubb, 3. Scott Tolmie, 4. Pete White, 5. Dave Brazier, 6. Will Maisey, 7. Ben Palmer, 8. Andy Bulumakau, 9. Junior Bulumakau, 10. Tim Bitirim, 11. James Neal, 12. Louis Roach, 13. Rob Knox, 14. Will Flinn
Fans are encouraged to attend Olney RFC to support the team and enjoy the day, with the first Coventry game scheduled just after 11.00am.
How the Tournament will work
The top two placed teams in each pool of the Sport Punk Open Tournament will progress into the knockout stages and will then compete for the Olney 7s Trophy. The 3rd and 4th placed teams compete for the Sport Punk Plate.
Pool 1
Ath Elites
English Universities Sport 7s
Jamaica Development
Kelham Island 7s
Pool 2
Guards Division
Moseley United
Ilkley RFC
Voodoo Priests
Pool 3
Bees Rugby A
Coventry Nighthawks
Fuze 7s
Pool 4
Apache Braves
Hammerheads
TOA Exiles
What's on offer
After the rugby there will be a Hog Roast, marquee and live band – GrooveStar – who will continue into the night. All players will receive a complimentary wristband to gain free entry to the after party. Prosecco, gin and main bar plus a number of food outlets throughout the day. Children's entertainment from 1.00 and all afternoon.
Car parking, as always is at a premium, and we ask you to share transport as much as possible.
Real Belgium Fries available for Friday night campers
Programmes showing all games on sale – £3