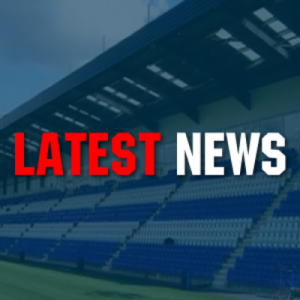 John Butler looks ahead to Cov's meeting with old rivals
COVENTRY travel to a new ground on Saturday, yet continue a fixture against opponents they have met for well over a century.
Blackheath, founded in 1858 which makes them the oldest rugby club in the world and one of the founding member clubs of the Rugby Football Union, have, after all those years spent at their spiritual home of Rectory Field, moved. Well Hall in Kibrooke Lane, SE9 is indeed their new address and where their playing future now lies.
Links between Cov and Blackheath have always been strong.  Sadly, lack of pre-war records does not allow us to delve too deeply into fixtures before 1946, but there is sufficient evidence to know for certainty they existed long before then.
'Club', as Blackheath are widely known throughout the rugby world, first reappeared on the Coventry fixture list two years after hostilities finished in season 1948-49 and were completely unbroken until the advent of league rugby in 1987-88. Indeed, at one time there were regular fixtures at second team level against the Blackheathens and, for a brief period in the 80s, even at third team/under-21 level.
The first league meeting – there had been a couple of the old-style merit table games before then – came in 1988-89 and they continued without any real break until 1998-99. Then came the longest lull outside wartime years as, because of differing league statuses, it was fully ten seasons before Cov and Blackheath met again.
This coming meeting in league terms will be the 26th. Currently Coventry lead 17-6 in victories with two matches drawn. Cov's last win down in Kent came two years ago, whilst last season ended in a thrilling 20-20 draw. The earlier game at the Butts Park had seen Blackheath gain only their second ever league win on Cov soil, 24-16.
Winning on Club territory is never anything but tough and Cov will, without doubt, need to display many of the encouraging first half features they produced in the win over Macclesfield – but for much longer through the matc !
Blackheath, after what appeared to be a very encouraging pre-season, have won two and lost one of the opening games. They were defeated very heavily away on the opening day at leaders Hartpury College, but since then have recorded a home win over Esher (13-6) and last week narrowly away at Fylde (25-24) leaving them ninth in National League One.
A majority of last season's squad have remained, one of those being lock forward Greg Gillanders who had a spell at Cov in season 2007-08 while on loan from Leicester Academy. Missing, however, will be the long-serving flank forward Dave Allen, a thorn in Cov's side – and many others – over many a season, who finally hung up his playing boots at the end of last season after an illustrious playing career.