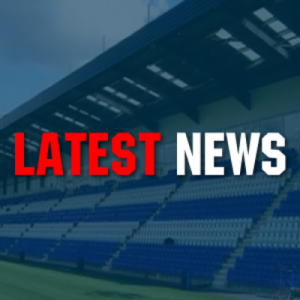 Tom Little's review of last weekend's action in National League One
Ampthill & District             26          8              Birmingham Moseley           attendance     472
Blaydon                                24        24              Macclesfield                                                   250
Cambridge                           35        34               Loughborough Students                              380
Coventry Rugby                  23        27               Hartpury College                                           955      highest
Fylde                                     26        20               Esher                                                                547
Hull Ionians                          30        32               Blackheath                                                     223       lowest
Plymouth Albion                 40         13              Old Albanian                                                  850
Rosslyn Park                         36        16               Darlington Mowden Park                            736
Week five left only one team unbeaten, Hartpury College, although they were within 10 minutes of defeat at Coventry, Birmingham Moseley lost for the first time, while both Rosslyn Park and Fylde got their first wins which leaves just Blaydon yet to open their account.
Birmingham Moseley finally lost their unbeaten record at Ampthill & District as the home pack put in a tremendous defensive performance to keep out the Moseley eght, especially in the second half when Ampthilll were reduced to 13 men. This win moves Ampthill up to fourth place, whilst the defeat leaves Moseley still in second but now seven points behind the leaders.
The biggest mover up the table was Plymouth Albion whose bonus point win over visitors Old Albanian took them up four places to third. It was all over by half-time with the bonus point earned as Albion took control in all aspects of the game. A dose of reality for the visitors after their good start to the season.
After such a good performance against Coventry, Blackheath started off well again at Hull Ionians. A home fight back saw Ionians take a 27-22 half-time lead in an exciting match, but Blackheath were able to step up a gear in the second half with a try to take the lead and then a late penalty to seal it. Another close defeat for Hull Ionians, who need to learn how to protect a lead.
As expected it was a high-scoring encounter at Cambridge with both the home side and visitors Loughborough Students earning a try bonus point. Yet it needed a last quarter home fightback after Loughborough went into a 20-point lead, the experience of new second  half backs giving them an edge as they overhauled the Students with a late try and the winning conversion from Jack Green.
Another last-minute conversion didn't go over and so denied Blaydon their first win of the season over visitors Macclesfield. The Blues led 24-5 by half-time, but were unable to capitalise as the home pack started to take control. In the end, both sides scored four tries for a tree-points apiece draw.
Rosslyn Park finally got their act together with a first win of the season at home to Darlington Mowden Park. With Rosslyn's Andy Holloway the first coaching casualty of the season, the hosts had only one purpose – to win well – and after shading a first half dominated by goal-kicking, they took charge in the second 40, helped by new signing, scrum-half Rory Brand. As the home pack started to dominate, more and more chances were created but still not enough for a bonus point win. This one win propels Park to within one more win of eighth place, emphasising how tight this league is.
The final game also witnessed a first win of the season for Fylde, at home to Esher. A close first half saw Fylde take a narrow lead which thy extended to 16 points early in the second half before an Esher fightback saw them close to within six points as the hosts held on for a deserved victory. This loss sees Esher replace Fylde in the bottom three.