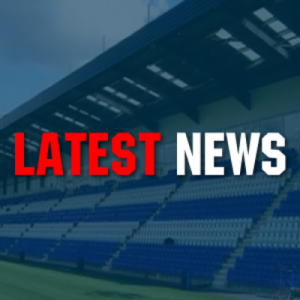 Tom Little's review of the rest of last weekend's National League One action
Birmingham Moseley                   24        6           Esher               attendance      670
Cambridge                                      10      20           Ampthill & District                  480
Darlington Mowden Park             20      20           Coventry Rugby       highest  948
Loughborough Students               46      17           Fylde                          lowest   217
Macclesfield                                    12      62           Hartpury College                    382
Old Albanian                                    15      13           Hull Ionians                             307
Plymouth Albion                             20         5           Blackheath                              926
Rosslyn Park                                     51       14          Blaydon                                    650
Week 15 saw the completion of the first half of the season, and for once only three sides managed to get a try bonus point, perhaps due to some poor conditions underfoot. Leaders Hartpury College increased their lead to 20 points, whilst of the bottom seven sides only Darlington Mowden Park managed a draw with the other six all losing. NL1 is turning into a London/Midlands centric league with the five northern sides propping up the table.
Fifteen bonus wins on the trot is the enviable position of leaders Hartpury College after their win over bottom side Macclesfield, although for once it did take them into the second period to score the needed four tries. The College backs proved what finishing acumen they have, led by player-coach Luke Eves and a brace of tries from winger Jonas Mikalcius. This win increases Hartpury's lead to 20 points and with the news that they intend to take their place in the Championship if promoted, surely no-one will catch them now. The loss leaves Macclesfield in bottom place and 10 points from safety.
Another home win for Birmingham Moseley, over Esher, keeps them in second place, but they were unable to get the try bonus point. After a close first half, Moseley's pack took control to earn a penalty try and one from a driving maul. Moseley are now 20 points behind Hartpury, with the loss for Esher leaving them only eight points above the relegation zone.
It was tight game in poor conditions as third-placed Plymouth Albion maintained their unbeaten home record with a win over fourth-placed Blackheath, but they also were unable to get the try bonus point. The power of the home pack proved decisive after a tight first half as they took charge in the second. The win leaves Albion equal on points with Moseley but drops Blackheath one place to fifth.
It was another close affair at Cambridge where visitors Ampthill & District took advantage of Blackheath's loss, grinding out a victory to take them into fourth place just four points behind Moseley and Albion. Two well-matched sides pretty well cancelled each other out and after leading 15-0, Ampthill had to survive a Cambridge second-half fightback.
Rosslyn Park kept up their impressive recent form with a home bonus point win over last but bottom side Blaydon. Two tries and three penalties in the first half saw the home side on their way against a Blaydon side losing its discipline. An early second-half score by winger Mark Kohler set the scene for four more tries, all converted, as Park ran out easy winners to move within two points of sixth-placed Coventry. Blaydon are now nine points from safety.
Loughborough Students made it into the top eight with a bonus point home victory over a Fylde side still suffering from away-itis. Four first-half penalties set the Students on their way before a try apiece made it 19-7at the break. Another four home tries followed while Fylde failed to take their own early chances. The loss leaves Fylde in 12th place but now only seven points ahead of the danger zone.
Again in difficult conditions, visitors Hull Ionians came back from 15-5 down at Old Albanian to score a last-minute try which needed the conversion to level the scores. It was close, but after some discussion between the officials the kick was not given to leave Ionians with just a losing bonus point and still four points from safety.