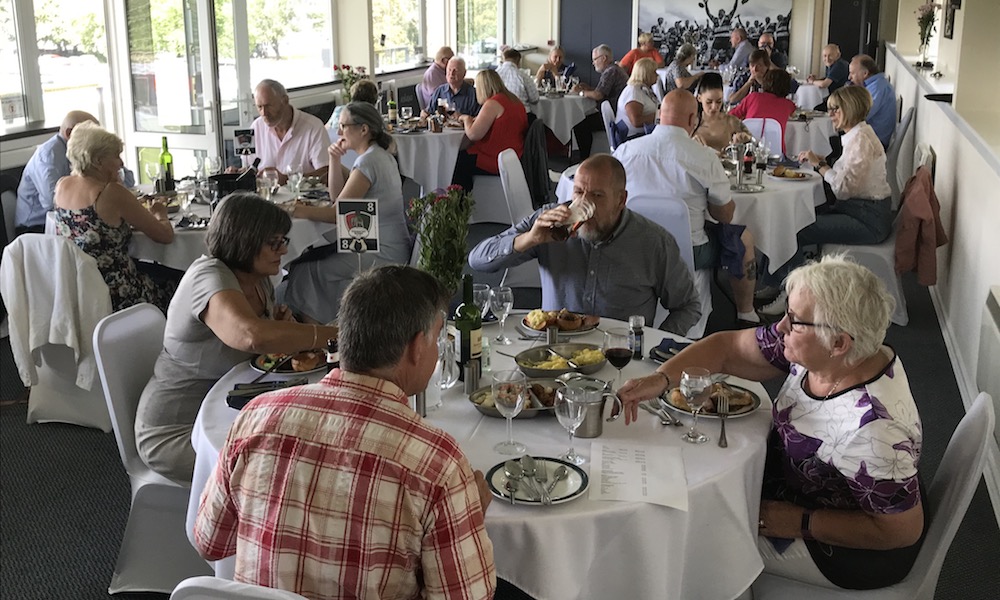 Our next Sunday lunch is on Sunday, September 27th.
Our last lunch on the 13th was our biggest yet, with bookings having increased steadily over the summer. So early booking is advised to avoid disappointment, especially as we will be continuing our policy of social distancing between tables.
In fact we've been ahead of the game throughout the pandemic, with a limit of six people per table, staggered arrivals, online bookings (including names, email addresses and phone numbers for contact tracing purposes), face coverings for staff, hand sanitisers at every table, and cashless payments.
We've maintained our wider range of booking times from last time and have also freshened up the menu for the 27th, with the starters and desserts options as follows:
Starters Leek and Potato Soup served with bread roll; Creamy Garlic Mushrooms served with garlic bread; Prawn Cocktail served with buttered bread
Desserts Apple Pie served with custard; Strawberry Cheesecake served with cream; Lemon Syrup Sponge served with custard
The main course meat platter will be roast beef and roast pork, served with all the trimmings! And we can accommodate dietary requirements for all courses, just let us know in advance at the time of booking.
**DATE FOR YOUR DIARY** We will be having a special Six Nations Saturday at Butts Park on Saturday, October 31st, showing Wales v Scotland (2:15pm) and Italy v England (4:45pm). Full details will be announced in due course.