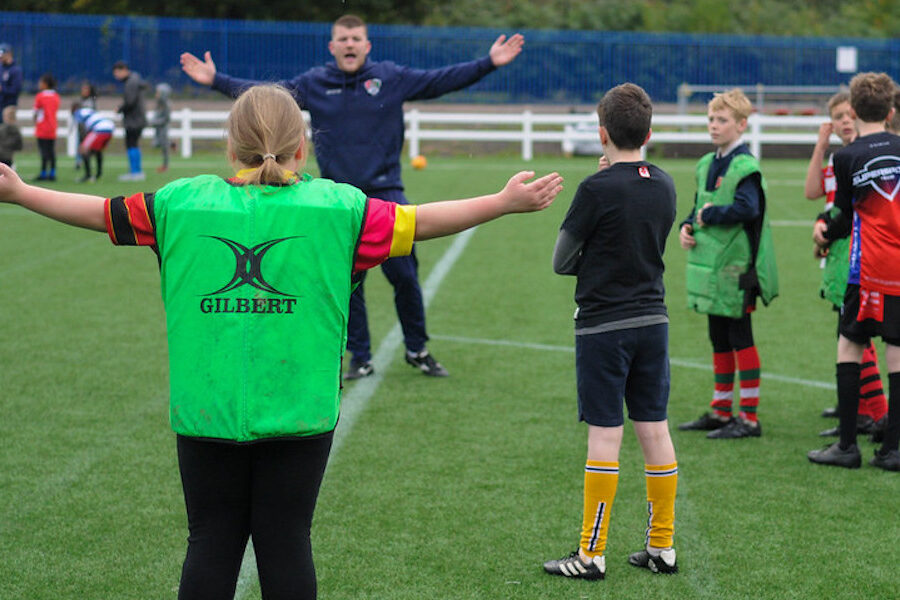 The Coventry Rugby community department will have a new look for the new season, with Sam McNulty joining Richard Meacham in delivering projects across the West Midlands.
Meacham has taken over the management of the community team from Hal Sparke, who left the club at the end of last season. Key focuses for 2021/22 include building more relationships with junior clubs, schools and community organisations across the West Midlands, along with introducing girls rugby to Butts Park.
Meanwhile McNulty, who has been a familiar face on rugby and multi-sport camps, in schools and helping with Project:500, has now decided to formalise his role within this important area of the club's operations.
He is looking forward to working with Meacham and helping the club continue to grow its work in the community.
"Ever since joining Coventry I've been involved with coaching in the community and I've always thought of it as an integral part of the club's duty to inspire local kids to get involved in the sport regardless of age, gender or ability as I know first-hand the benefits of playing," he says.
"After deciding to leave the club in a playing capacity and transitioning from full-time rugby, I found it a simple decision to take on this role and be able to share my own knowledge to future generations of rugby players as I've always found it a rewarding experience.
"I know as a child I would've greatly benefitted from some of the opportunities the club offers in Coventry and surrounding areas and to feel like I'm giving something back is a brilliant feeling."
The community department at Coventry Rugby has been growing rapidly over the last few years, running programmes throughout the year such as Project:500, Rugby and Reading and Rugby in Schools. The team is looking to broaden many of these activities and projects, particularly by working more with the playing side of the club and having more players coming to join them with their work in schools.
There are a number of other new projects being developed, not least those which engage both the younger and older generations in becoming more active.
To find out more email community@coventryrugby.co.uk