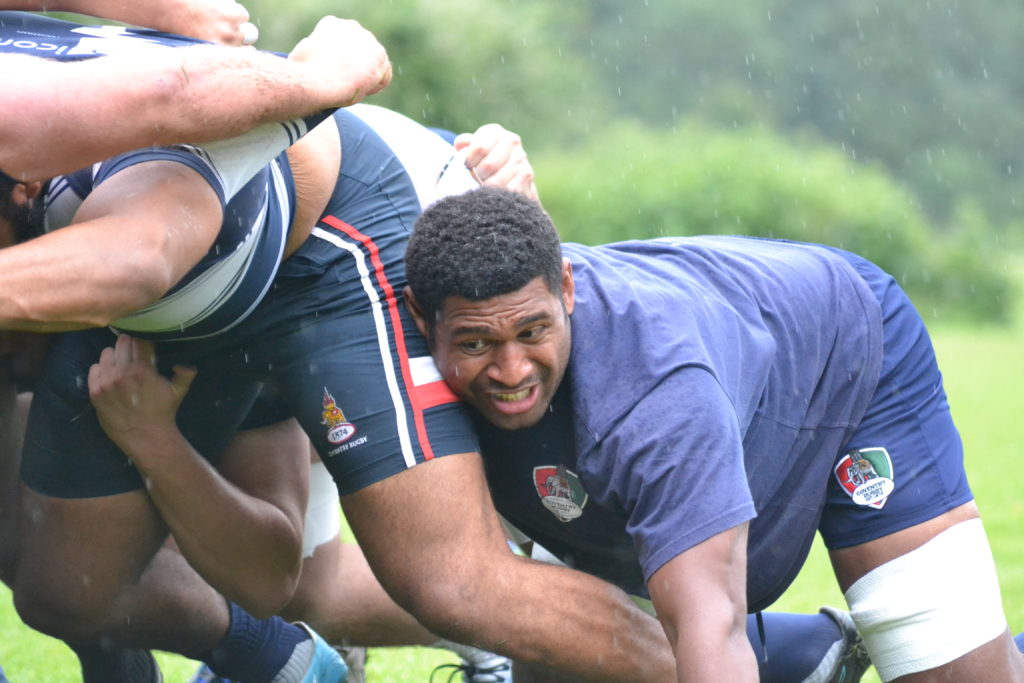 Senitiki Nayalo says that he has settled into the summer work at Butts Park Arena.
The 28-year-old has moved to the West Midlands from Edinburgh, having also previously spent time at London Irish. And with the pre-season stepping up a notch in the build-up to the summer friendlies against Leinster, Moseley, Blackheath and Cambridge he is itching to get going on the field.
"I wanted somewhere where I could get game time, and it's a good place where we're all working together," Nayalo says. "When I came here the boys made me feel welcome and it's a tight group, both in the squad and everyone else who works at the club.
"I want to bring as much as I can and help the team get as high up in the league as we can."
He is definitely hoping to become a fan favourite, with an approach which brings together physicality, pace and ball skills. But if there is one thing for the Coventry faithful to note – try not to call him 'Shane'!
"It came from the Army," Nayalo explains. "Fijian names are quite long, so when I said what mine was they just said 'we'll call you Shane!', and it's stuck from then. But I prefer Tiki."
So 'Tiki' it is, then.
He has been living in the UK since 2013, combining his rugby career with commitments to the 7thParachute Regiment The Royal Horse Artillery. And Nayalo says that his work in uniform has been as enjoyable as his rugby.
"Life in the Army has been really good, both mentally and physically," he says. "Back at home I was just thinking of rugby, but when I joined the Army I was training and learning from others, and learning how to influence other people as well.
"A lot of people in Fiji join the Army to play rugby, because they've seen players like Rokoduguni do the same thing. And as well as playing rugby all over the world you get a career in the Army as well."
He is also keeping a keen eye on the 2019 Pacific Nations Cup, which is Fiji's next stepping stone towards the World Cup after a pair of impressive performances against New Zealand Maori.
"It's too early to predict for the World Cup, because there is a different motivation for people playing for their country," he says. "I do have a good feeling about this World Cup though!
"The Pacific Nations Cup before then is big for us. The rivalry between the Islands is really fierce, it's always a physical game with massive hits. It's going to be tough because people want to get picked for the World Cup and will step it up."
2019/20 Season Tickets remain on general sale throughout the summer with standard prices frozen from last season! That means that adults can watch every scheduled home game from just £12.85 per game, while Cov Juniors members can see the whole season at Butts Park Arena for just £25! CLICK HERE for more details and book now by calling 02476 231001 or emailing jhill@coventryrugby.co.uk