Tom Little's review of last weekend's action in National League One
Birmingham Moseley                  41          13        Blaydon                       Attendance      772
Blackheath                                    42            5         Coventry Rugby                                    914
Darlington Mowden Park           37           12        Cambridge                                             777
Esher                                              19           21        Plymouth Albion                                   475
Hartpury College                          57          14        Fylde                                                        200
Loughborough Students             29          37        Ampthill & District                                 543
Macclesfield                                  19          29        Hull Ionians                                             292
Old Albanian                                 18           13        Rosslyn Park                                           350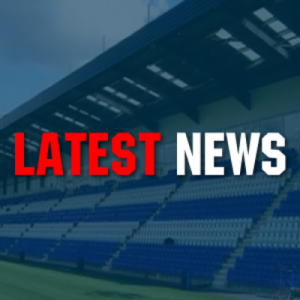 Week 4 turned out to be a blowy day with some teams able to cope with the strong winds better than others. It was also another week of high-scoring games. Ironically, one of the proponents of a proposed salary cap below the top two levels, Hartpury College are showing the form that makes them favourites to escape National League One and therefore any cap.
Hartpury College still have a 100% record, scoring nine tries to demolish still winless Fylde in front of the day's smallest crowd. The game was effectively over by 30 minutes with the bonus point earned as Fylde had no answer to the pace and finishing of the home backs.
Birmingham Moseley are making sure that Hartpury don't have it all their own way as the other unbeaten side, earning a bonus-point victory at home to Blaydon. In a game affected by the strong wind Moseley came good in the second half when Blaydon found it difficult to cope with the elements, the power of the home pack and the finishing of the backs. Six second-half tries said it all for the home side.
Darlington Mowden Park maintained their strong recent form with another bonus point win at home over Cambridge. Always In charge until two late tries added respectability for Cambridge, Park produced another whole team effort based on an effective pack and smart finishing by the backs to secure a comfortable victory.
Old Albanian were another team to maintain their good start with a home victory over a still winless Rosslyn Park. A somewhat scrappy game spoilt by the wind, yellow cards and penalties ended up as an arm wrestle between two giant packs. In the end, a game which could have gone either way was settled by a last quarter Billy Johnson try. The result moves OA up to fourth place but leaves Park in the bottom three.
Plymouth Albion earned a hard-fought away victory at Esher. It was a dominant Albion side in the first 50 minutes, especially in the pack, that gave them an early lead. Then the yellow mist descended with two cards which gave the home side a glimmer of hope as two last-quarter tries closing the gap. In the end Albion held out for the win, taking them to seventh place.
Hull Ionians put recent close losses behind them with a bonus-point away victory over an ill-disciplined Macclesfield side. An effective Hull driving maul resulted in two tries, supplemented by two from wingers Steve Slingsby and Dan Tai Sen. The win gives Ionians a 2-2 record and takes them up to ninth place.
Ampthill & District secured an away bonus-point victory over Loughborough Students. The impressive Ampthill pack gave the Students a torrid first quarter but started to tire in the second half which allowed Loughborough back into the game to deservedly earn a try bonus. Overall, however, Ampthill had control of the game, the win moving them up to sixth place.