Tom Little's review of the rest of the final weekend's National League One action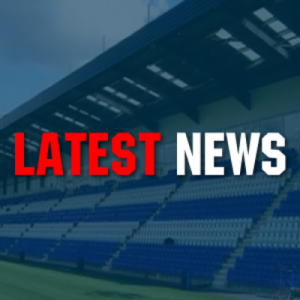 Birmingham Moseley              57          0           Fylde                 attendance      848
Blackheath                                 22        43          Hartpury RFC                              954
Cambridge                                  15        40          Plymouth Albion                        750
Darlington Mowden Park         26        41          Hull Ionians        highest          1407
Loughborough Students           22        27          Coventry Rugby                          450
Macclesfield                                12        24          Esher                                             478
Old Albanian                                29        24          Blaydon               lowest              329
Rosslyn Park                                 21        27          Ampthill & District                       963
The end of the season, which has certainly seemed to fly by, has arrived. The results for week 30 saw no less than six away wins with all the winning teams obtaining a four-try bonus point. Champions Hartpury RFC duly claimed their 30th consecutive victory, whilst the final relegation place went to Blaydon.
Caldy and Bishops Stortford have already been confirmed as promoted to NL1, with the final spot going to the winner of the play-off between Sale FC and Old Elthamians. Whatever happens, it is guaranteed that three new teams are coming into NL1. Interesting to note, Bishops Stortford had a crowd of over 1,600 for their last home game in National Two South.
Hull Ionians ensured their survival in NL1 with a bonus-point win at Darlington Mowden Park. A close first half in front of the largest crowd of the day saw the lead change hands a number of times, but the greater need of the visitors proved decisive as they added four second-half tries.
Blaydon effectively needed Ionians to lose for them to stay up with a win of their own. They did what they had to until a last-minute try by the home side Old Albanian robbed them of even a morale-boosting win. In the end it was all academic as Hull Ionians had won. If only Blaydon had shown better form earlier in the season they may have survived.
Champions Hartpury RFC went through the season unbeaten, only dropping two bonus points on the way. They finished off the season with another bonus-point win at Blackheath. Poor recent form has seen Blackheath win only once in ten, and although they put up a much better display against the leaders, they really had no answer to the pace and finishing prowess of Hartpury, as indeed all other sides have found this season. Blackheath need to regroup under James Shanahan for next season as they finished in seventh place after a good start.
Plymouth Albion extended their winning run to 13 games with another bonus-point away win at Cambridge, whose poor recent home form has seen them only survive relegation due to the demise of London Welsh. A close first half was turned on its head, not for the first time by Cambridge, when they conceded two early tries which gave Albion the confidence to push on and cement their second place while setting down a strong marker as favourites for the new season.
Finishing third in the table are the impressive Ampthill & District, who came from behind at half-time at Rosslyn Park to gain a hard-fought victory. An early red card for Park did not help their cause and Ampthill took advantage, although it still needed a last-minute try from Joe Bercis to win the game. On current form Ampthill should still be a force next term, whilst Rosslyn Park, who finished a disappointing sixth, need to start off their season in much better form than they did this.
Birmingham Moseley put their poor recent form behind them with an overwhelming win at home to a disappointing Fylde. Eight tries in total said it all as the home side's forwards and backs combined well. It was a game too far for Fylde, who need to regroup under a new head coach for next season. Moseley finished fifth, but whether they can maintain this position remains to be seen for next season.
Macclesfield said goodbye to NL1 after just one season, although they showed latterly that they could be competitive. Their home defeat to Esher summed up their season as, once again, they were unable to take full advantage of their chances. Esher showed much better form later on in the season and with this squad could be the surprise team next season.