Tom Little's review of how Coventry's rivals fared in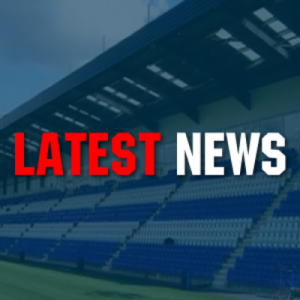 last weekend's National League One action
Rosslyn Park                           33           0           Esher                             attendance  highest    1347
Ampthill & District                 22           8           Coventry Rugby                                                     358
Blaydon                                    66         14          Hull Ionians                                                             213
Cambridge                               36            0         Fylde                                                                         380
Darlington Mowden Park        5          31         Blackheath                                                               670
Loughborough Students        76          30        Macclesfield                                                             127
Old Albanian                               0          32        Hartpury College                                                     225
Plymouth Albion                       27         20        Birmingham Moseley                                            1162
Week 11 may have been a weekend of poor weather, but that didn't stop seven of the winning sides obtaining a try bonus point. Leaders Hartpury College made it a league record 11 consecutive bonus point victories and increased their lead to 12 points over Birmingham Moseley. Blaydon, on the other hand, have finally moved off the bottom with a home win.
Hartpury College travelled to Old Albanian, nilling their hosts in the process of establishing the record. With only a narrow first-half lead, they took control in the second half with three further tries as they proved to be a class above their opponents, who struggled to take their own limited chances.
There was a nerve-jangling end to the match at Plymouth Albion, shorn of their DR stars, as they had to come from behind twice to gain a last-minute win over second-placed Birmingham Moseley. The largest home crowd of the season saw Albion take their own chances whilst Moseley did not. The loss keeps Moseley in second place but moves Albion to within three points of their opponents.
Third-placed Blackheath travelled to the north-east to earn a bonus point victory over an out-of-sorts Darlington Mowden Park. Early red cards – one for each side – seemed to affect Park more as they struggled to contain the impressive Blackheath backs, with the visitors leading by 19-5 at half-time. Blackheath took even more control in the second half, running out comfortable victors. This win means that they are only one point behind Moseley, whilst the loss for Park leaves them just one point above the relegation zone.
Loughborough Students maintained their recent better form with a record-breaking win, scoring 76 points in beating an outclassed Macclesfield side who are now looking desperate in bottom place. A lead of 43-20 at half-time saw the game virtually over as Macclesfield had no answer to the power and finishing of the home backs and back row. The Students eased off in the second half, allowing Macclesfield in to get a hardly-deserved try bonus point. This win takes the Students to within one win of fifth place.
The Friday night game at the Rock, before the largest league gate of the season, saw a rampant Rosslyn Park side nil their visitors Esher. It was a comprehensive bonus point win for the home side who are at last showing the promise expected of them from the start of the season, while it was a poor performance by Esher who had no answer to the power of the Park pack. The win moved Rosslyn Park up three places to tenth, now only one point behind Esher in eighth place.
Fylde's travelling woes continued as they were nilled at Cambridge. The home side were soon in control with their pack providing the platform. Three first-half tries were followed by two more in the second half, this win moving Cambridge up two places to ninth but dropping Fylde down two to 11th.
A resurgent Blaydon put 66 points past a poor Hull Ionians side, who had no answer to the home pack and their control and finishing prowess. This win at last moved Blaydon off the bottom of the league and ty are now only two points from safety, but the result leaves Ionians  on the same points as Blaydon.