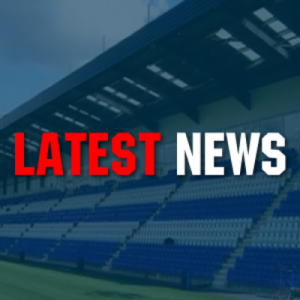 Tom Little's review of the rest of last weekend's National League One action
Ampthill & District       43      19      Old Albanian                              attendance       460
Blaydon                          17      24      Darlington Mowden Park                                   620
Cambridge                     14      32      Rosslyn Park                                                          400
Coventry Rugby            26      23       Birmingham Moseley          highest                2712
Esher                               11     30        Blackheath                                                           650
Fylde                                21    12         Macclesfield                                                       710
Hull Ionians                     18    16         Loughborough Students    lowest                  355
Plymouth Albion             24    27        Hartpury College                                             1222
WEEK 16 saw leaders Hartpury College have a narrow escape at Plymouth Albion and missing a try bonus point in the process, but their win was enough to increase their lead to 22 points. The chasing pack of four teams is separated by just three points. Of the bottom three, only Hull Ionians managed                             to win, so putting more pressure on Esher, Darlington MP, Fylde and Cambridge just above them in the table.
Hartpury College had a fright despite leading 27-12 at half-time at Plymouth Albion, who fought back in the second half as their impressive pack took over, helped by a brace of tries for flanker Dan Williams to complete his hat-trick. In the end it was two missed conversions by Kieran Hallet which was the difference. This was the first time this season Hartpury were unable to get the try bonus, while Albion's two bonus points took them up to second place.
Ampthill & District took full advantage of defeats for Birmingham Moseley and Plymouth with a bonus point home victory over Old Albanian. Once again the strength of the home pack became the deciding factor for six tries, and although OA scored three of their own, they didn't have the power to maintain their challenge. The win takes Ampthill up to third place, equal on points with Albion.
Always in control, fifth-placed Blackheath travelled to Esher and eased to a regulation bonus point victory which brings them to within three points of second place. Hooker Mike Perks scored a brace before half-time to set the visitors on their way, a lead and control they were never going to relinquish as they were far more clinical than the home side. Worryingly for Esher, this further defeat takes them down two places and now only four points above the relegation zone.
Rosslyn Park maintained their fine recent form with another bonus point victory, this time away at Cambridge.  There was only one point in it at half-time, but then a crucial home error let in Park for their decisive score. Two more Park tries put a gloss on the final score with the power of the Park pack, especially the back-row, proving the difference as the home side visibly tired in the final quarter. The win keeps Rosslyn Park in seventh spot, but now only one point behind Coventry, while Cambridge are too close to the danger zone for comfort, seven points ahead of Hull Ionians.
Ionians may be in the relegation zone but are not giving up without a fight as at home, beating eighth-placed Loughborough Students. Despite giving away too many penalties, keeping them under unforced pressure, Ionians kept in the game with the Students squandering too many chances. A late penalty gave the home side this vital win which moves them to within four points of escaping the relegation area.
The north west battle between Fylde and bottom side Macclesfield went, as expected, to the home side but with the usual free-scoring Fylde side unable to gain the try bonus. Ahead 21-0 at half-time and seemingly in full control, Fylde had to give all credit to Macclesfield as they came back strongly to bring themselves within nine points. Fylde held out to deny the visitors a losing bonus point and, importantly, the win moves them up a place, now seven points above the relegation plaes, but leaves Macclesfield 14 points from safety.
Two more sides struggling for points, Blaydon and Darlington Mowden Park met in the north east in another close encounter. Park took the spoils despite only scoring two tries to the home side's 3three, Josh Bragman's effective goal kicking giving them the edge. The win moves Park up a place but they still only four points above the relegation zone, while defeat for Blaydon sees them 12 points from safety.