Tom Littl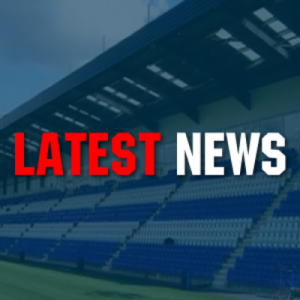 e's overview of the week three action in National League 1
Ampthill & District                      20        39                Darlington Mowden  Park    attendance   319
Blaydon                                         38        66                Loughborough Students                               180
Cambridge                                    34        36                Old Albanian                                                   410
Coventry Rugby                           61         14                Macclesfield                                                 1089
Esher                                              13         32                Hartpury College                                           479
Fylde                                               24        25                 Blackheath                                                     615
Hull Ionians                                    22        24                 Birmingham Moseley                                  203
Plymouth Albion                           26        20                  Rosslyn Park                                                 917
Week three saw some high scoring games with all having at least one try-scoring bonus point. There were only two home wins in the eight ties, and the results leave just two unbeaten sides with only Hartpury College showing a 100% record, while there are still three sides yet to win.
Leaders Hartpury College maintained their excellent start with a hard-fought bonus point win at Esher. The home side made too many errors, allowing College to take full advantage. Fly-half Jacob Perry ran the game, helped by his goal-kicking. Another fancied side falls to Hartpury – are there any other teams capable of thwarting their ambitions?
One team doing their best is Birmingham Moseley, who seem to have found the knack of winning close games by late pressure and never giving up. It happened again at Hull Ionians, where they trailed for most of the match following impressive work by the home backs. Yet the resilient Moseley side kept going as their pack took control and a late try sealed it for them. This wins keeps Moseley unbeaten and up to second place.
Another large home win by Coventry Rugby saw them up to third place, Macclesfield having no answer as they shipped eight first-half tries. An impeccable first half left Macclesfield shellshocked by the power of the home pack and the finishing of the whole team. Although the zecond half ended up a damp squib, if Coventry can keep it going for 80 minutes a few more impressive scalps should be theirs.
The Eastern Counties clash between Cambridge and Old Albanian was as close as predicted. An impressive first half by the visitors was countered in the second as OA lost three to the sin bin. Cambridge clawed their way back to within two points, but then wrong options set in and gave OA a bonus point win, moving them up to fourth place.
Ampthill & District lost their unbeaten record as they went dwn at home to a Darlington Mowden Park side now finding some attacking flair, led by former Coventry player Caolan Ryan. The home side were leding narrowly at half-time, but there were ominous signs that DMP's attacking backs were too dangerous. This was confirmed by four second-half tries which gave DMP a deserved victory and proved how effective they can be.
Another side leading at half-time, Blaydon were unable to sustain the effort against visitors Loughborough Students who ran away with it in the final quarter. Blaydon were not helped by two late yellow cards, giving the initiative back to the visitors. A loss that still leaves Blaydon winless and at the bottom of the league.
 Another side yet to win, Rosslyn Park were unable to break their duck when they travelled to Plymouth Albion. The home pack were in fine form and had a slight edge over Park, and despite the visitors putting great pressure on in the second half, Albion hung on for a bonus poiny victory.
The final game saw yet another winless side, Fylde, lose again, this time at home to Blackheath. An impeccable goal-kicking display by Leo Fielding proved the difference with the home side still trying to come to terms with losing fly-half Chris Johnson this summer.