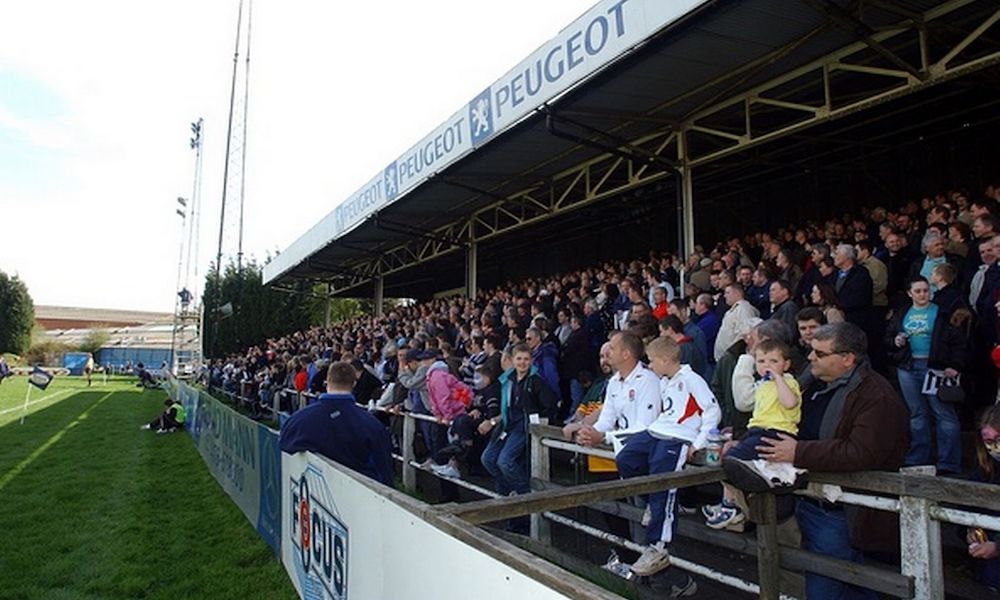 This article is published by kind permission of the Coventry Rugby Supporters Club. It is in their latest newsletter, which you can download here: Issue 12 – December 2020.
By Steve 'Scribble' Evans
THEY turned out in force to say a fond farewell to a fabled acre, a field of dreams, a stage upon which the game's immortals hugged the leather and danced.
On the terraces, beneath the rusty, ramshackle roof of a vantage point known dearly and devoutly as The Cowshed, they looked down on the springtime greenery for one last time and they lamented the end of an era.
It was the day legions of Coventry kids stood together in one last taste of Coundon Road camaraderie, one final boisterous bellowing of banter from the 'Shed', and one ultimate act of remembrance.
It was the day they gathered on the outskirts of a cathedral city to say goodbye to a sporting shrine long regarded as a High Church of the oval-ball code.
It was akin to Leicester taking their final bow at Welford Road, or Gloucester at Kingsholm, or Northampton at Franklin's Gardens, or even Manchester United at Old Trafford or Warwickshire at Edgbaston.
It was difficult for the fans to concentrate solely on the match unfolding before them because, on occasions like that, the mind keeps flashing back to the ghosts and the echoes of yesteryear, when Cov were arguably the greatest club in the land and giants trod the turf.
Anyone who has ever made the pilgrimage to the old cabbage green stands of Twickenham for, say, a game against the French will know what I mean.
A date with the French was always a colourful assault on the senses – Gallic sounds, garlic smells and grand sights, klaxons, cockerels and Tricolours, a blazing honking unmistakable French Armada.
HQ was where you shared a beer with Jacques or Jock, Dai or Dermot, depending on the nationality of that day's invasion of London suburbia.
It was the same at Coundon Road, though not nearly as grand of course, when thousands of Cornishmen filled the ground in the 60s for classic County Championship encounters, or when once-mighty Cardiff were regular visitors and every flat-capped miner called Williams or Davies emerged from the Warwickshire coalfield to declare their allegiance to their classy counterparts from beyond Offa's Dyke.
I have always regarded the Cowshed as a little cousin of the Anfield Kop and the spiritual home of some of Coventry's most knowledgable followers. The humour has always been ribald and risque, but they know a good player when they see one and, over the years, they have seen a glut of good players.
The Honours Board is a testimony to that and a tribute in a manufacturing city to the awesome production line of Coventry Football Club (RU).
Etched in gold letters are dozens of names of international players who have now passed into Coventry folklore – each one revered because he wore THE jersey with a woven red rose across the heart.
That proud emblem of English rugby achievement, sewn on dazzling white, bloomed more than ever at Coundon Road during the early 70s.
Some, like the dashing David Duckham, were handed what amounted to bouquets. Others, like Bill Gittings and Barry Ninnes, were given a derisory but no less cherished single stem.
Back in 1973, England beat the fearsome All Blacks in their own back yard for the first time. There were five Coventry lads in the team that day.
It boiled down to this: a little field of dreams in the very heart of England had honed the skills of a quality quintet destined to humble a team who were then regarded as invincible.
There was an air of solemnity about the curtain falling upon Coundon Road, a sense of bereavement, a gut-wrenching feeling that you were burying an old pal.
It was not the end of an era. It was merely the end of a chapter in a city's proud sporting chronicle.