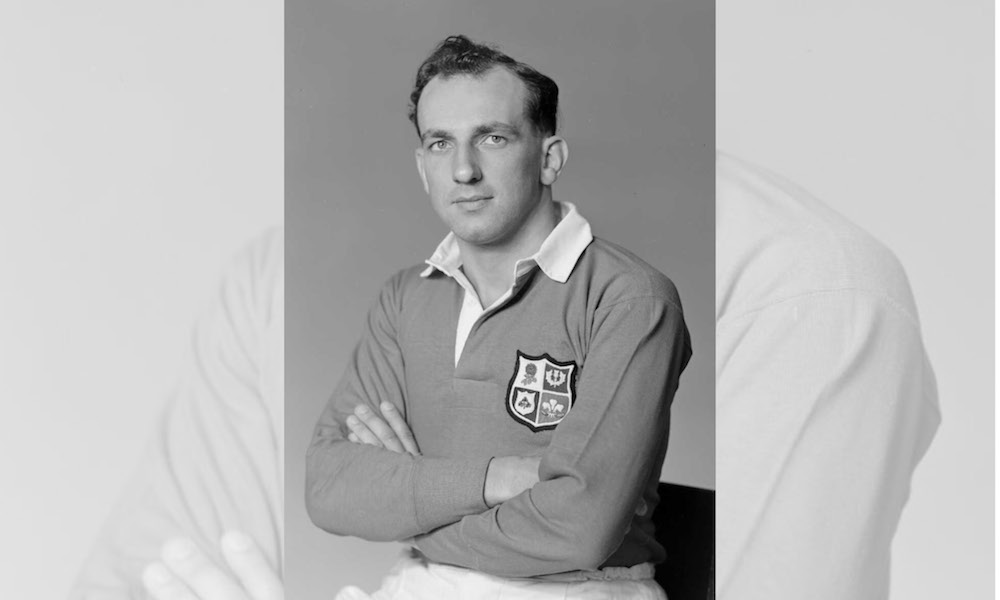 By Steve 'Scribble' Evans
Whoever organised the British Lions tour to New Zealand in 1950 had clearly done his homework.
To him fell the task of transporting 30 rugby gladiators halfway across the world by sea and ensuring that, a month later, they arrived ready and primed for sporting combat against the feared and mighty All Blacks.
The four home unions decided that there should be few distractions on the trip across the Atlantic, through the Panama Canal, and into the open Pacific.
It was the last great sporting pilgrimage before jet-age travel. The last sea Lions.
So when the 15,896 tons SS Ceramic steamed out of Liverpool with the British Lions on board, there was little to occupy the minds of the players other than what awaited them Down Under. The ship was a cargo vessel catering for just 82 passengers…and only three were women!
Coventry's Ivor Preece was on board. He was not a stowaway. He was there on merit, one of only four Coventry players in history to become captain of England, the others being Phil Judd, Fran Cotton and Dick Greenwood.
Ivor said farewell to his wife Betty and five-month-old son Peter. He would not see them again for six months.
I was privileged, no, honoured, to spend an afternoon in Ivor's company in May 1983 – less than four years before this Coventry legend passed away. If you think of a Cov icon, you will think of Ivor.
This is what he told me at the time: "We spent four weeks and two days at sea and the organisers, in their wisdom, made sure we had a quiet ship. It was a little bit tedious because there wasn't a lot to do. After we went through the Panama Canal, our only companions were the flying fish.
The touring party departed on April 1 – but they were nobody's fools.
Within 48 hours of sailing, the tour manager "Ginger" Osborne organised a whip-round among the players. With the proceeds, the Lions threw a cocktail party – traditional on long sea voyages – and invited the other 52 passengers.
Ivor told me: "It was a master stroke. Ours was the first cocktail party and, from then on, the other passengers organised their own. Naturally, they could not leave us out and we were invited to every one."
Apart from the ship's captain, there were four other "skippers" on board the Ceramic. There was Ivor (Coventry and England), Karl Mullen (Ireland), Peter Kininmonth (Scotland) and Bleddyn Williams (Wales).
They docked at Wellington on May 2 to a warm Maori welcome but Ivor said: "We needed seven days to get our land legs. We had got used to the sea-sickness but we still had to keep our eye on one or two individuals who later suffered from home-sickness. Curiously, it was always the big tough guys who suffered in that way."
The Lions had gone to New Zealand with a record which showed only one Test match win there since 1904.
It was a record which they would not improve on during the forthcoming four-match series against the All Blacks – but they won a legion of friends.
The Lions played on average every four days – they won 17 of their 18 provincial games.
Feeding the players on board a train proved a novel exercise. Orders would be taken and the guard would telephone the details to a station 50 miles ahead…and they had to scoff their snap on the platform in just 23 minutes.
"Don't ask me why," said Ivor. "But that was always the amount of time we had to eat and get back on board."
The trip home was a contrast. They returned via Australia, Ceylon and the Suez on board the P&O ship "Strathnaver" carrying 1,100 passengers. Ivor said: "I only saw my team-mates at meal times".
After six months away – two of which were spent at sea – the party arrived at Tilbury bearing gifts for long-awaited reunions with their families. Ivor handed over a sailor doll to his son Peter, now almost a year old.
Twenty-three years later, Peter was one of five Coventry players in the England team which beat New Zealand in Auckland.
But that's another story.