COVENTRY Rugby is delighted to confirm three more re-signings from this season's National League One title-winning squad.
Winger Max Trimble has signed a two-year contract, committing him to the club until the end of the 2019-20 season, while scrum-half Dave Brazier and back row Olly Povoas both remain at Butts Park on one-year extensions.
Trimble, 26, has scored 23 tries in 31 appearances for Cov over the last two seasons, his first in National League rugby, and is relishing the step up to full-time rugby in the Championship next season.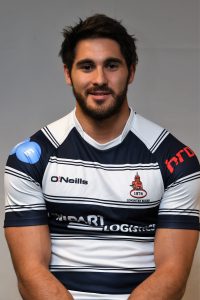 "I'm very excited about it," he said. "I haven't really done a lot of full-time training before and I definitely feel like I've been playing catch-up the whole time for the past couple of years, so this is a great opportunity to push myself to my potential.
"To be honest, I don't know what my limits are – that's the thing. I was kind of a full-time athlete at university, but it was never near to this kind of level and I wasn't the player I am now, so I think it will be nice to begin to push towards those limits.
"It won't happen all of a sudden, but if I can get close in the first year I can continue from there.
"Rowland (Winter) and the coaches have helped me a lot and I definitely think I've improved this season even though the conditions haven't really suited me. It's meant that I've had to work on other areas of my game where I was weaker and, hopefully, will prove useful going up to the higher level next season and I'll become a better all-rounder.
"It's great to see how many players are staying. We've definitely become a close-knit group, which is very important because we're under no illusions that next year is going to be a lot, lot tougher than we've experienced this year and it's going to need the camaraderie, the team work to get through.
"We're going to have to pull ourselves out of some dark places, but I think because we've kept the core of the group we're in a position to do that.
"Now I'm just hoping that the sun comes out and we get a bit of dry ground to end the season – I'm fed up pulling myself through the mud!"
Commented director of rugby, Rowland Winter: "Before Max came to Coventry he hadn't had exposure to National League rugby, but you've only got to look at what he's done – his strike rate is up there with some of the best in the country and he's taken to this level of rugby like a duck to water.
"He's shown that he's got a natural finishing ability and I think there's so much more to come from Max. We're really looking forward to him becoming full-time and I think the exposure to a full-time set-up will show that he can become a Championship try scorer before too long – he's got time on his side and we're excited to see how far he can go."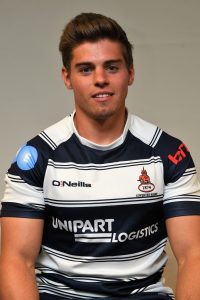 Brazier, 25, broke his wrist at Cambridge in October but has chalked up 17 appearances so far in his first season at Cov and has Championship experience from his time at former club Birmingham Moseley.
"Dave was unfortunate to pick up the injury, but he's shown some good form since he came back into the side," said Winter.
"He's a very talented player and has been a fantastic addition to the squad this season, and I'm sure that if he stays injury-free and gets a run of games going he'll only get better.
"He's played a big part in what we've done this season, but also he's got those Championship games under his belt with Moseley at a very young age so he's far more experienced than people probably realise or give him credit for.
"He's going into his second stint in the Championship and his second season with us, and I think we'll see a far better player come out of it."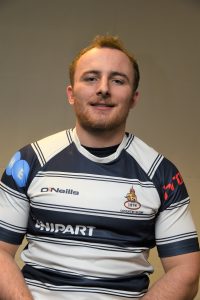 Povoas has played 21 games in two injury-interrupted seasons at Cov and is very much seen as one for the future.
Said Winter: "We're a big fan of what Olly offers – he's a hard-working back row that has the work rate and the work ethic that epitomises what we want from this Coventry squad, and he's still only 21.
"He's got a big future in the game and a big future at Coventry.
"Having more exposure to full-time rugby will help him grow and develop, and tidy up some of his injury issues, and I'm sure we'll see him kick on again."