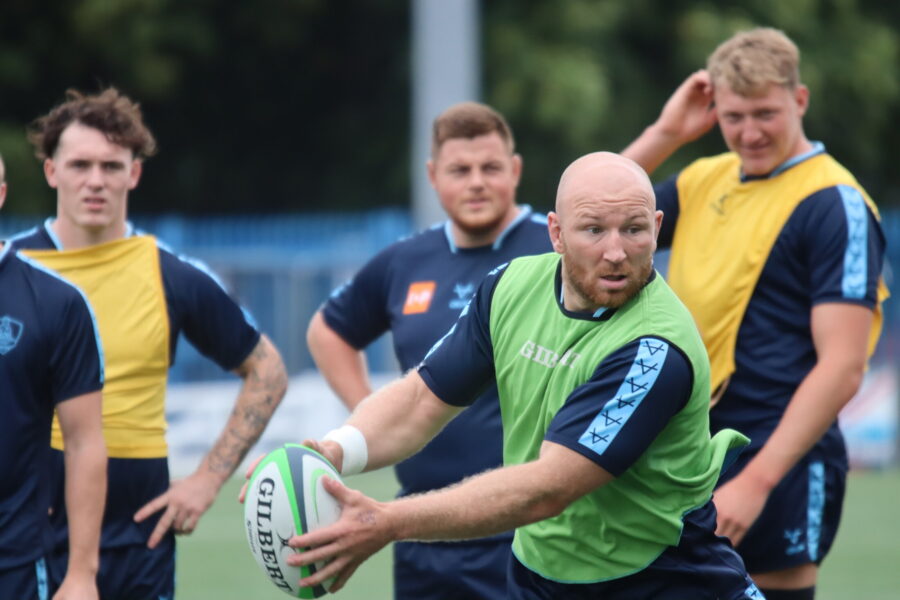 Written by Paul Smith
With more than 200 Premiership appearances to his name Coventry Rugby's former England international flanker Matt Kvesic is a respected voice within the sport.
The Butts Park Arena faithful will therefore be delighted to hear his first impressions of the club he joined over the summer via a short stint at Italy's Zebre Parma following the sudden demise of Worcester Warriors.
"With the playing group we've got if we produce the sort of rugby of which we're capable we can beat anyone," he said.
"Jersey will be full of confidence after winning the league last year and having them first game will be a good test for us. It seems like plenty of clubs will be stronger than last year and in particular Doncaster seem to have made some good signings.
"We've also seen how Ealing have recruited plenty of outstanding players including some internationals, but we'll stick to our mindset and focus on ourselves and we have the potential to move forward from last year."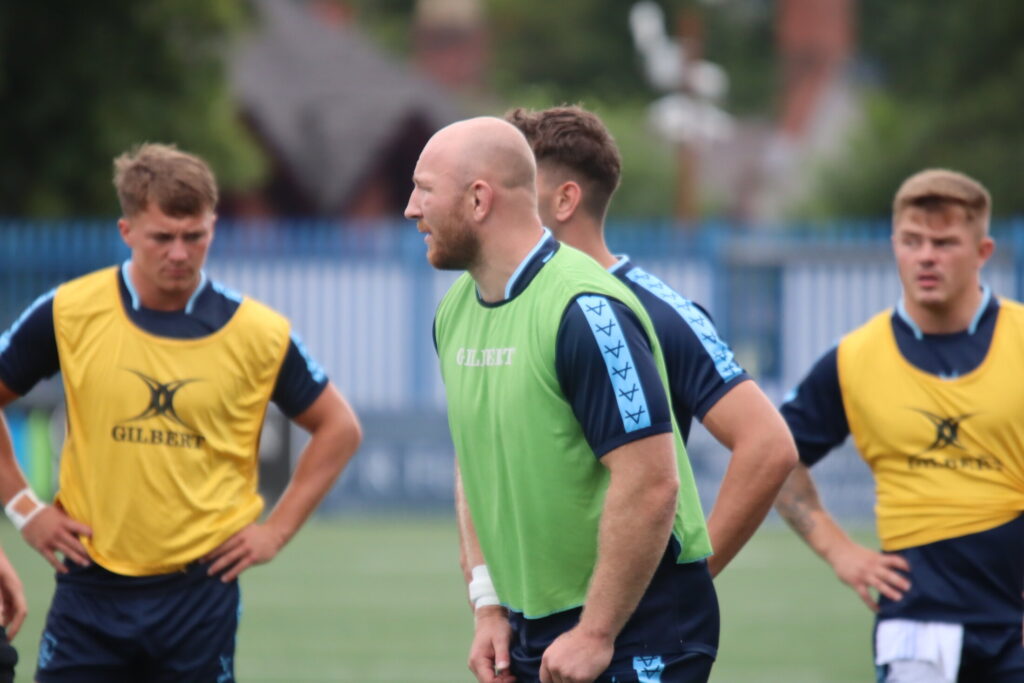 Kvesic said he was drawn to Cov by a combination of factors and is now looking to the future rather than dwelling on an extremely testing last 12 months.
"I wanted to be close to home after being in Italy for six months without my wife and family which I found really tough," he said.
"When Coventry reached out and said they were interested on the back of what the club did last year, when they finished third in the Championship, I thought it would be a good opportunity to get my teeth into something and enjoy my rugby again.
"I know (Coventry scrum-half) Will Chudley well – he's a good friend of mine – and he was in my ear to try and persuade me to come up here.
"The style of rugby that Cov play really appeals to me. It's an exciting brand which tries to keep the ball alive and play with plenty of pace which is what comes with such a young playing group.
"The 3G pitch is really helpful as you know exactly what you're going to get and it's well-suited to an open game. Hopefully we can use that to our advantage and make more progress from last year.
"Coming back into a family club environment like Cov has been great; everyone has been really welcoming and the training has been good.
"What happened at Worcester still rankles with me – it was equally tough for London Irish and Wasps – and it has been especially difficult not to see the club bounce straight back. But that is all in the past now and I am looking to the future here at Coventry."
Despite his Premiership debut coming when Martin Johnson was England boss and Marcus Smith still at primary school the 31-year-old back-rower admits to secretly enjoying the gruelling physical demands of pre-season training.
"I'm a bit weird as I actually enjoy it," he said. "I had a bit of a nightmare this year as I tweaked a calf and missed a fair bit of training in the first two weeks to do rehab. As a result I've taken a fair bit of stick about missing the tough bits and coming back in when it started to get a bit easier!
"We started in June about a week after the Premiership teams finished last season so it feels like we've had a long pre-season and we've certainly got through lots of hard work.
"The boys have trained really well and after gradually doing more and more rugby content in recent weeks we're all desperate to play now so the Saracens game can't come soon enough."
Coventry vs Leicester Lions:
Saturday August 19th at 3pm at the Butts Park Arena
Included with Season Membership
Adults £15 (standing or seated)
U16 £3
All tickets include entry to the inaugural Coventry Rugby Beer Festival. Get yours here.