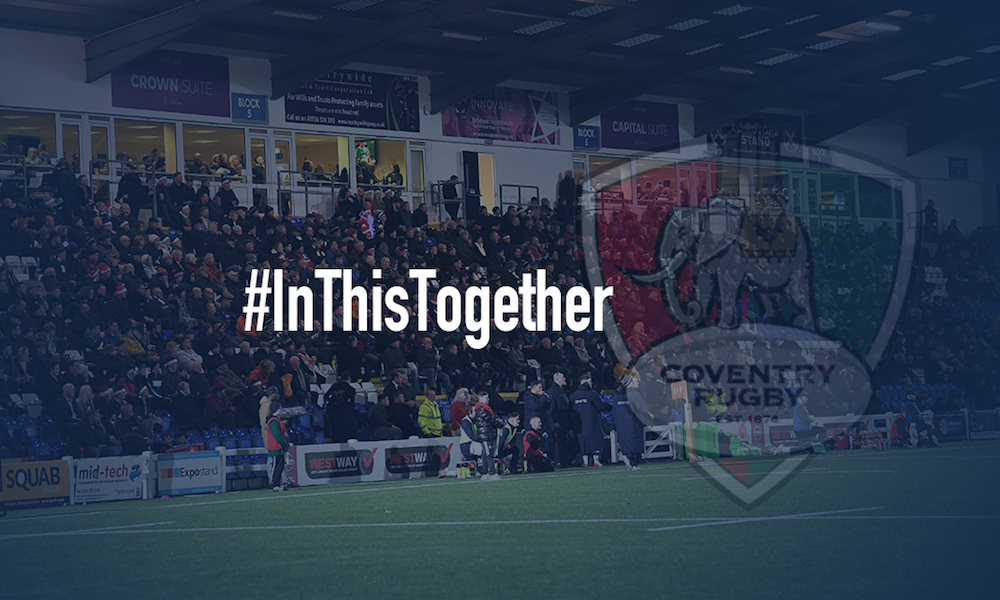 Following the confirmation that England is going into a national lockdown as of midnight on Thursday, November 5th, 2020, the Coventry Rugby management is confirming the following.
Butts Park Arena will now be closed throughout November, aside from Coventry United Women matches in the FA Women's Championship, which are being played behind closed doors.
This includes pitch bookings for community sport, which has been put on hiatus due to the closure of indoor and outdoor leisure facilities.
With the club's staff now largely furloughed for the remainder of the lockdown any queries should be emailed to enquiries@coventryrugby.co.uk
The club's online shop remains open at www.eliteprosports.co.uk/shop/coventry-rugby
We are planning for a number of events to be held during December once lockdown has been lifted. Head to www.coventryrugby.co.uk/2020/11/02/butts-park-arena-planning-events-for-december for all the information!
We continue to wish all of our supporters the best of health during these uncertain times.