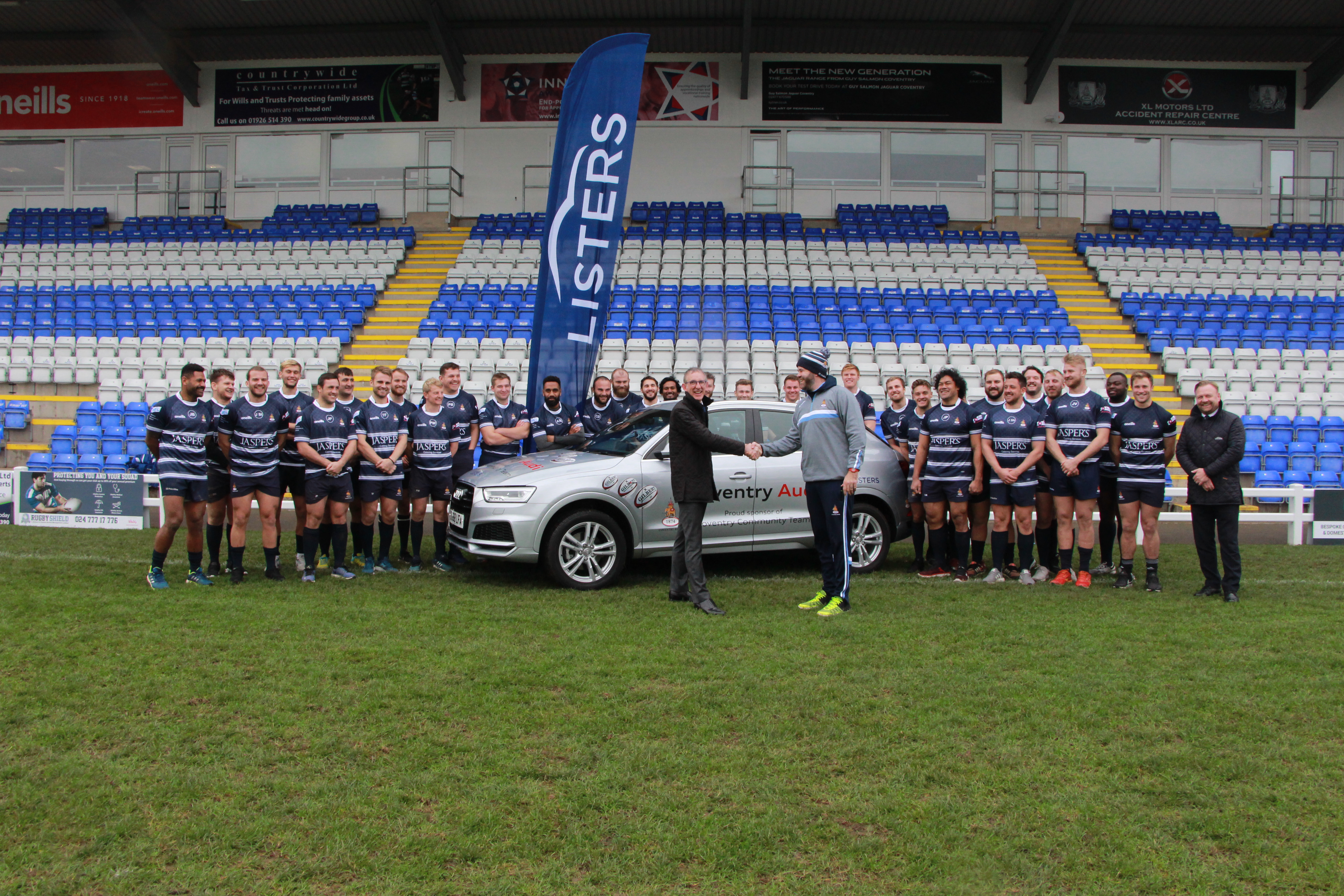 We are delighted to have entered into a sponsorship deal with Listers Group's Coventry Audi. Here's a few details: 
Coventry Audi is proud to announce it has entered into a sponsorship deal with Coventry Rugby. Coventry Audi is part of Listers Group, which was founded in 1979 as a single dealership in Coventry, has become one of the largest family-owned automotive groups in the UK.
It has now grown to 47 centres stretching from Worcestershire, through the Midlands and Nottinghamshire to Lincolnshire and the East coast, with Audi dealerships in Birmingham, Stratford, Worcester and Coventry. We're proud to be a family run business, with family and community at the very heart of everything we do.
As well as providing a brand-new Audi Q3 to be run by the squad as a community vehicle, we will also appear at occasional match days across the season. This will allow us to showcase to the Coventry supporters our latest vehicles and innovations from the Audi brand, as well as preferential Listers offers and promotions. Match day tickets will also be up for grabs to our customers and followers across social media.
Peter Nottingham, head of business and Audi Coventry said:
"Coventry is the city where Listers found its roots and also the city of rugby. We're delighted to unite with such a growing force in rugby union so close to home.
"This is a terrific opportunity to increase awareness about our company, values, expertise and services as well as contributing to the community we know and love.
"I think I speak for all at Coventry Audi when I say we're very much looking forward to driving into next season with the Coventry Rugby team."
Rowland Winter, Director of Rugby said:
"We're thrilled to welcome Coventry Audi to the team; they will be an excellent vehicle partner for us in terms of the group's ambition, focus on growth and shared family values around both business and the community."