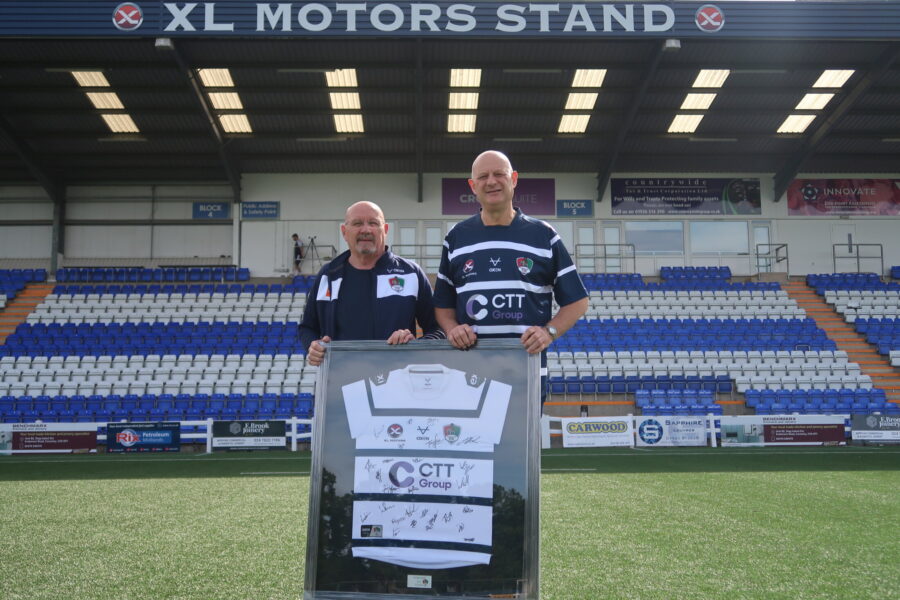 Four years ago, whilst looking for a new project following the publication of his book on the Coventry City Supporters' Club, local historian Lionel Bird began to research the history of Coventry Rugby Club.
In doing so, Lionel not only rekindled our club's early history, but also his own love for Rugby Union.
At the beginning of his research, Lionel focused on the dawn of the Coventry Rugby Supporters' Association, which formed in 1921 – only months prior to Coventry City's own Supporters' Club. Once he realised the similarities between the two clubs, he was "hooked".
Soon discerning the "immense" history of Coventry Rugby Club, Lionel decided to go all the way back to 1874, and focused on amassing and meticulously documenting the first 75 years of the club's history.
The resulting work formed a near 4-year journey of discovery, producing 400 pages and some 268,000 words of research.
"I promised John Butler, who I've met a few times and greatly respect as a fellow historian, that I would do my best to reproduce the club's history for that period, and I'm very pleased with what I've managed to write".
For Lionel personally, the project has helped to revive memories of a childhood spent playing rugby, encompassing two schoolboy finals at Coundon Road in 1970 and '71.
Last year Lionel purchased a season ticket for the first time, and has renewed for the 2022/23 campaign – his first love may have been Coventry City, but, following his research, Lionel has now had to make room for another local club in his heart.
Lionel recently visited Butts Park Arena and met with Jon Sharp, who presented him with a signed and framed Coventry match jersey, as a small token of gratitude for everything he has done. Everyone at Coventry Rugby would like to thank Lionel Bird for his incredible work in uncovering so much history of this great club. We look forward to seeing Lionel at Butts Park over the course of this season.