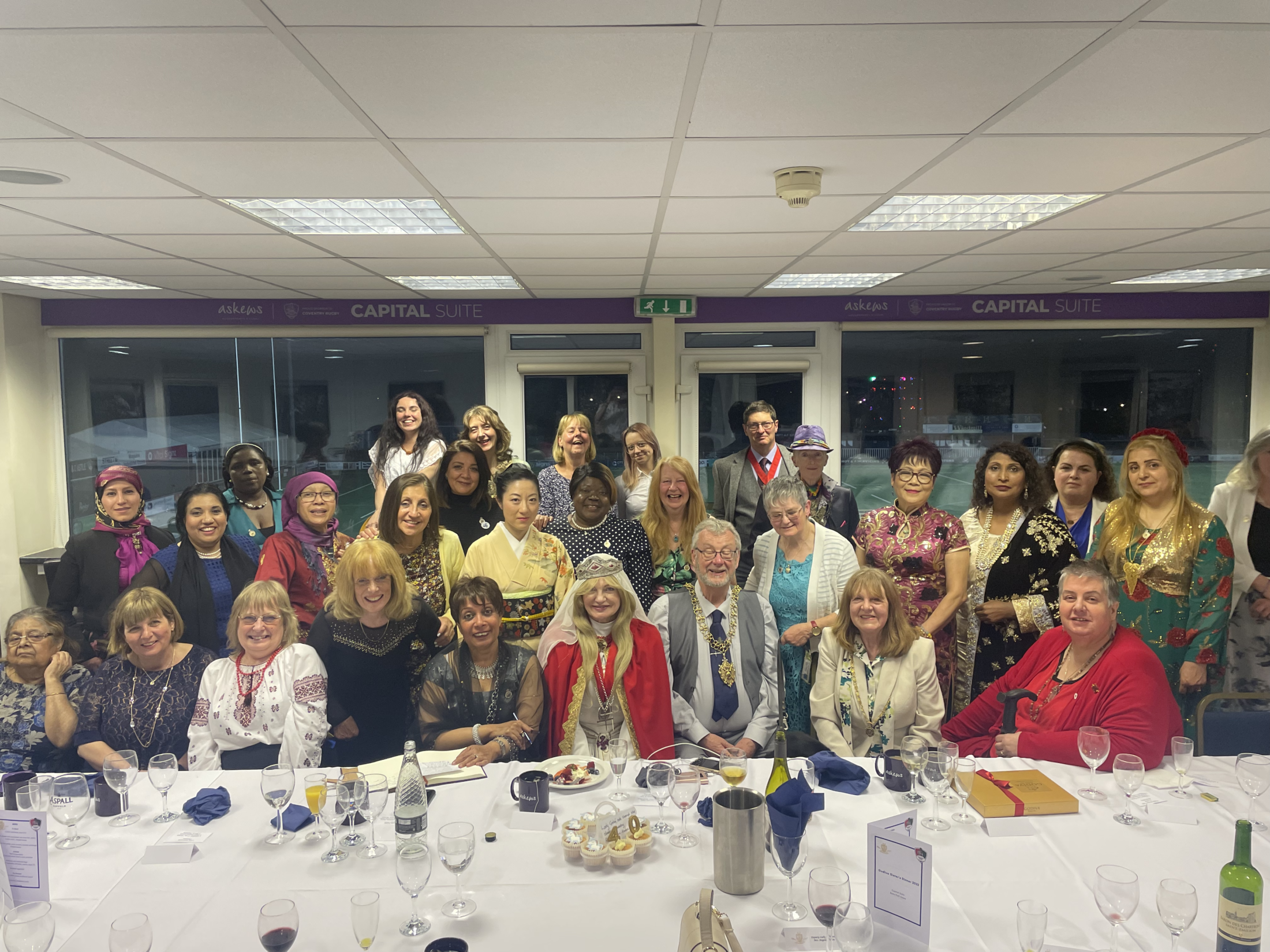 The Lord Mayor of Coventry, John McNicholas invited Pru Porretta MBE – Coventry's official Lady Godiva and her Godiva Sisters for dinner at Butts Park Arena this week. The dinner was in celebration and thanksgiving for 40 years of service to the city of Coventry.
The legend of Lady Godiva, an Anglo-Saxon gentlewoman famous for her legendary ride while nude through Coventry. Godiva was the wife of Leofric, Earl of Mercia, with whom she founded and endowed a monastery at Coventry.
Pru Porretta MBE believes that Lady Godiva is as important as a figure today as she has ever been. Pru is the only woman in Coventry's history to have re-enacted the famous ride many times in the major Godiva procession, a tradition since 1678.
Being a qualified Heart of England tourist guide, she has responded to many requests for historic tours. In addition, she runs educational workshops, storytelling and extended heritage, multicultural events, women's events, Peace and Reconciliation Programmes.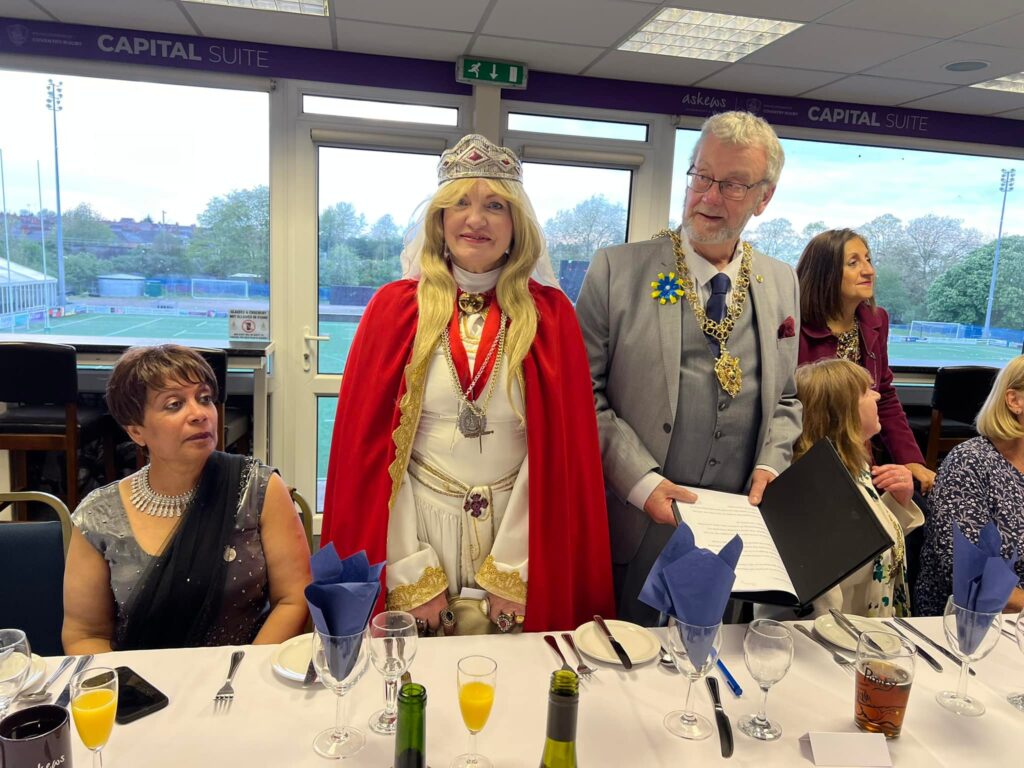 Pru commented on the milestone "looking back on over 40 years of service to this city is an honour and a lifetime journey with all the people I have had the privilege of working with and for".
She also commented on her evening at Butts Park, "Lady Godiva and all her Coventry Godiva Sisters enjoyed their special celebration dinner with the Lord Mayor at the Coventry Rugby Club. The meal was fantastic truly delicious, everyone was catered for to include all faiths and cultures All the staff were friendly and more than helpful to accommodate all the different needs. Coventry Rugby Club has a five-star rating from all of us, a real jewel in Coventry's crown – thank you."
Coventry Rugby wishes to congratulate and extend our appreciation to Lady Godiva on this milestone and thank the Lord Mayor for choosing to host official events at Butts Park Arena.
Watch Lady Godiva's 40 years of service at Coventry Cathedral earlier this week below.