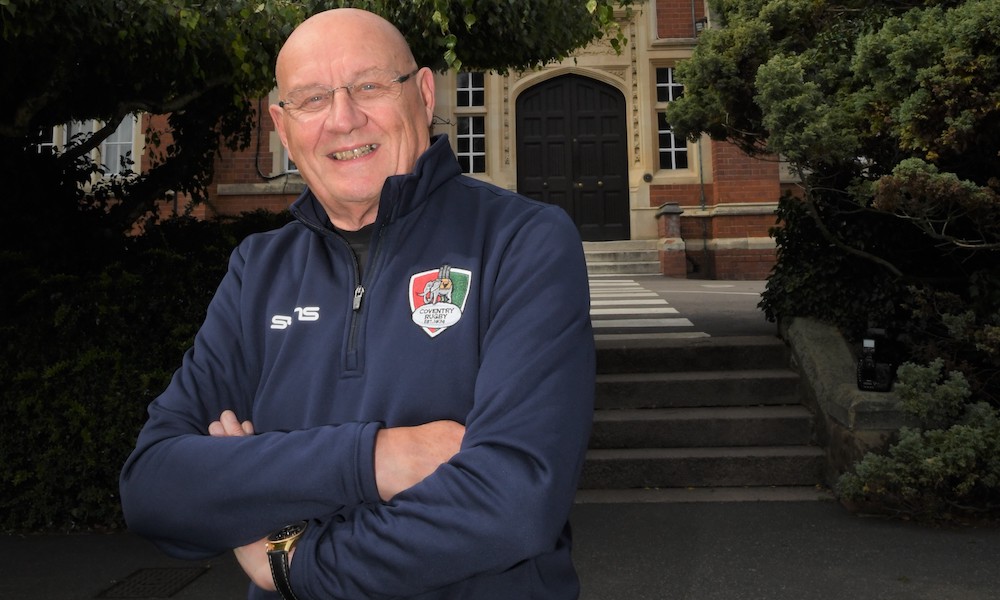 Executive Chairman Jon Sharp has today sent a letter to Coventry's Members of Parliament and civic leaders asking for their support in lobbying the Government to support professional sports clubs such as Coventry Rugby.
"Over the last few days the leaders of various national sporting governing bodies have been well represented in the national press with regard to the impact being faced due to the Government's most recent coronavirus restrictions," Sharp writes.
"However while it is inevitable that attention will be more on the national governing bodies and the top flights within these sports – Premier League, Premiership Rugby, etc – there is a vast infrastructure of sport which is in serious danger of falling out of existence in its current form, putting hundreds of thousands of jobs at risk and destroying the community engagement projects which have been built up over a considerable period of time.
"I have no doubt that right now across the country similar letters are being written to MPs from clubs like Coventry Rugby, who are at the smaller end of the SME turnover bracket, who find finances tight but who are nevertheless viable businesses, but who do not have the relative safety net of substantial league-wide sponsorship and TV broadcast deals to fall back on."
Sharp describes how Coventry Rugby has risen through the English leagues over the last four years from 33rd to 16th in the overall pyramid, and how the club's community team and Foundation have developed innovative projects over the last 18 months as diverse as Wheelchair Rugby, school programmes inside and outside the classroom, and Project:500, which brings disadvantaged youngsters from the city of Coventry to Butts Park Arena for special activity weeks.
The club has also committed itself to being a hub of rugby excellence for Coventry and Warwickshire, developing its Academy to give outstanding young players an opportunity of developing a professional career and passing on knowledge and best practice to club coaches from across the area.
But now all of this is at risk.
"Putting it simply, Coventry Rugby – and all the other clubs like us across various sports – would be at fundamental risk. We might have to mothball, or – at worst – have to be wound up completely," Sharp adds.
"The Chancellor has talked about supporting viable businesses. We are all viable businesses which are long-standing pillars of our communities. The Coventry Rugby Foundation has exciting plans built around a framework of getting more people of all ages active and reducing the burden on the NHS and other relevant services.
"For Coventry Rugby having to put all of this on ice would make a massive impact across a variety of areas locally. If our example was to be replicated many times across the country – which would happen – it would be nothing short of a tragedy."
Sharp is asking for support in three areas – financial, operational and communication – and reiterates that everything which could be done is already being done to demonstrate the club's ongoing viability, such as diversifying into multi-sport camps, pitch hire, Sunday Lunches and launching a crowdfunder which raised over £36,000.
"The backing we have received from our supporters and sponsors has been outstanding, with hundreds of Season Tickets renewed and over £36,000 donated through the crowdfunder," he writes. "But while very welcome this only scratches the surface if we are not able to return to at least some semblance of normal operations."
CLICK HERE to download the full letter, and please show your support by writing to your local MP and civic leader, regardless of which club you support.