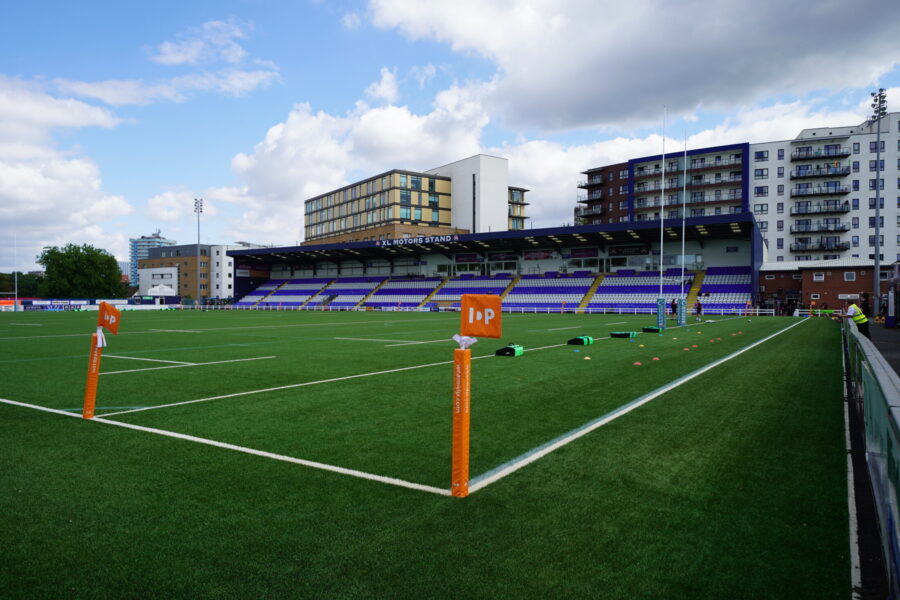 General Manager Vacancy
£30,000-£40,000 + bonus scheme opportunities
Background
Coventry Rugby is an ambitious, historic and person-centric organisation that is looking for someone to join our growing off-field team on a full-time basis, in a newly created role of General Manager.
The role presents a fantastic opportunity to join a professional sports organisation that is embarking on an exciting period of growth, with our community at the heart of everything we do.
The successful candidate will have an important role in supporting our CEO in ensuring that the club achieves its three key strategic objectives:
Business To make the club financially self-sustaining in the next two years
Community To use sport as a force in good within the local community through the promotion of health and wellbeing and good citizenship
Rugby To sustain a league position in the top three of the English Championship
Personal Specification
As the General Manager, your objective is to work as the 'right-hand' to the Chief Executive Officer, ensuring that all functions across the administration, community and operational aspects of Coventry Rugby Ltd are focused on achieving our long-term vision, strategy and growth.
You will work with the CEO to inspire existing and new team members while fostering a high-performance environment that embraces innovation. As a leader, you will work closely with all functions of the business and will attract, recruit, develop and retain the people that will achieve our strategic objectives and add value to all stakeholders and partners to which we are accountable.
You are a top performer in your current role with a proven track record of effectively managing operations that support all lines of business. You have an understanding of and experience with the challenges of a business undergoing transition and growth, who thinks in future terms, anticipates and considers external dynamics, and will be effective in supporting the achievement of an organisation's strategic and operational objectives.
You possess a unique blend of business savvy, creativity, diplomacy, superior relationship-building skills and a genuine passion for sport, with infectious energy and enthusiasm, and a friendly, confident and approachable manner.
As General Manager you will function as a member of the leadership team and will share in the responsibility for the overall achievement of the Coventry Rugby Ltd mission, vision and
objectives. You will operate with integrity and in accordance with the strategic plan and policies of Coventry Ltd.
The person we are looking for
Experience
· 5 years + experience at senior management level preferably in elite sport
· Passionate about delivering exceptional customer and partnership experiences (essential)
· Ability to thrive in a fast-paced, hard-working environment (essential)
· Confident presenter with proven sales skills (essential)
· Proven track of effective internal and external relationship management (essential)
Proven track record of operational management, including policies (essential)
· Excellent communication skills (essential)
· Enjoys a flexible working week – the successful candidate will be required to work match days and some evenings (essential)
· Valid UK driving license (essential)
Skills and Qualifications
· Organisational, Administration and IT (essential)
· Ability to improve efficiency by introducing new innovative practices and technology
· Communication – verbal and written (essential)
· Strategic Planning (essential)
· Financial Panning (essential)
· Educated to Degree Level or Equivalent Professional Experience (desired)
· HR and H&S qualifications (desired)
Key responsibilities
· Work as a strategic partner to the CEO and assist the CEO in managing all of the day-to-day operations of Coventry Rugby Ltd, ensuring that all functions of the organisation are meeting business objectives and targets.
· To review and maintain that the Club's required policies are relevant and up to date, including HR, Safeguarding, Equal Opportunities, Employment, Data Protection and Health & Safety. Ensuring that these are effectively communicated and understood by all by all staff, implementing suitable training where required.
· Manage match day and large event operations.
· To work with the Events, Conference and Sales Manager to identify and develop new and existing commercial revenue streams.
· To work with the Partnership and Sales Manager to identify and develop new and existing commercial revenue streams.
· Review existing use of technology and software systems and introduce new technology and innovation to achieve cost-effective and efficient practices.
· Oversee and managing excellent engagement levels with all our stakeholders, ensuring an NPS of 70+
· To work with the CEO to develop key KPIs to monitor the development and growth of the business
Apply
To register your interest in this role please submit a Cover Letter and your CV outlining your suitability for the position to our CEO Nick Johnston – njohnston@coventryrugby.co.uk – by 5pm on Friday, 29th October 2021. Interviews will take place on Monday, 8th November 2021