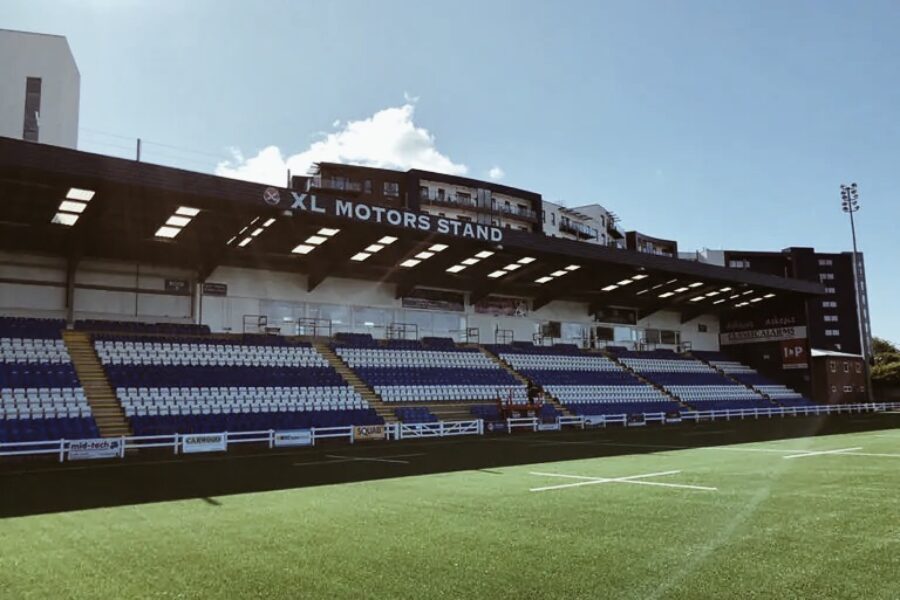 Senior Physiotherapist, Coventry Rugby
Coventry Rugby are looking to recruit a Senior Physiotherapist, to join our experienced and expanding Performance Team.
Working predominantly with the Senior Men's Squad, you will work closely with other members of the Performance Department, including the Interim Head Physiotherapist and Head of Performance.
The successful candidate will be an integral part of the team responsible for pitch side trauma cover at both matches and training sessions, and work as part of the team assessing and rehabilitating the Coventry Rugby squad.
Required skills and experience:
BSc Physiotherapy / MSc Physiotherapy (pre-registration)
Registered with Chartered Society of Physiotherapists (CSP) and Health and Care Professionals Council (HCPC)
Evidence of current Hepatitis B immunity
Be willing to undertake an Enhanced DBS check
It would be beneficial to have:
Experience working within Elite Sport
An up-to-date pitch side trauma qualification (PHICIS level 3; ATMMIF; IMMOFP etc)
To be successful in this role you will need to have excellent clinical skills and the ability to build good working relationships with all key personnel, colleagues, and players.
Responsibilities include:
Match day physiotherapy and pitch side trauma cover for the Senior Squad and development squad
Assessment and diagnosis of injuries, providing best practice physiotherapy treatment
Assisting in the planning and management of screening, assessment, treatment, and rehabilitation across all squads.
Accompanying players to consultations, scans and procedures as required
Planning and implementing personalised rehabilitation plans for injured players, working closely with S and C staff to ensure a smooth transition for players from injury through to Return to Performance.
Maintenance of clinical notes on all aspects of injury management
Communication of accurate daily information regarding the injury status of players.
Deputising for the Head Physiotherapist in their absence, for example taking responsibility for daily handovers, availability reports and medical team management
Mentoring and development of junior staff, interns, and students.
Assisting the Interim Head Physiotherapist in driving excellence amongst the medical department to ensuring compliance standards, innovation and clinical knowledge is outstanding.
Hours: Full time. The role will require flexible working patterns, with evening and weekend work.
Travel with the team to away games will be required.
Salary: £22-28,000 dependent on experience
If you believe you fit the role then please email Andrew Hemming, Interim Head Physiotherapist at ahemming@coventryrugby.co.uk with a covering letter and copy of your CV.
Closing date: 17:00 on Sunday 13th November 2022