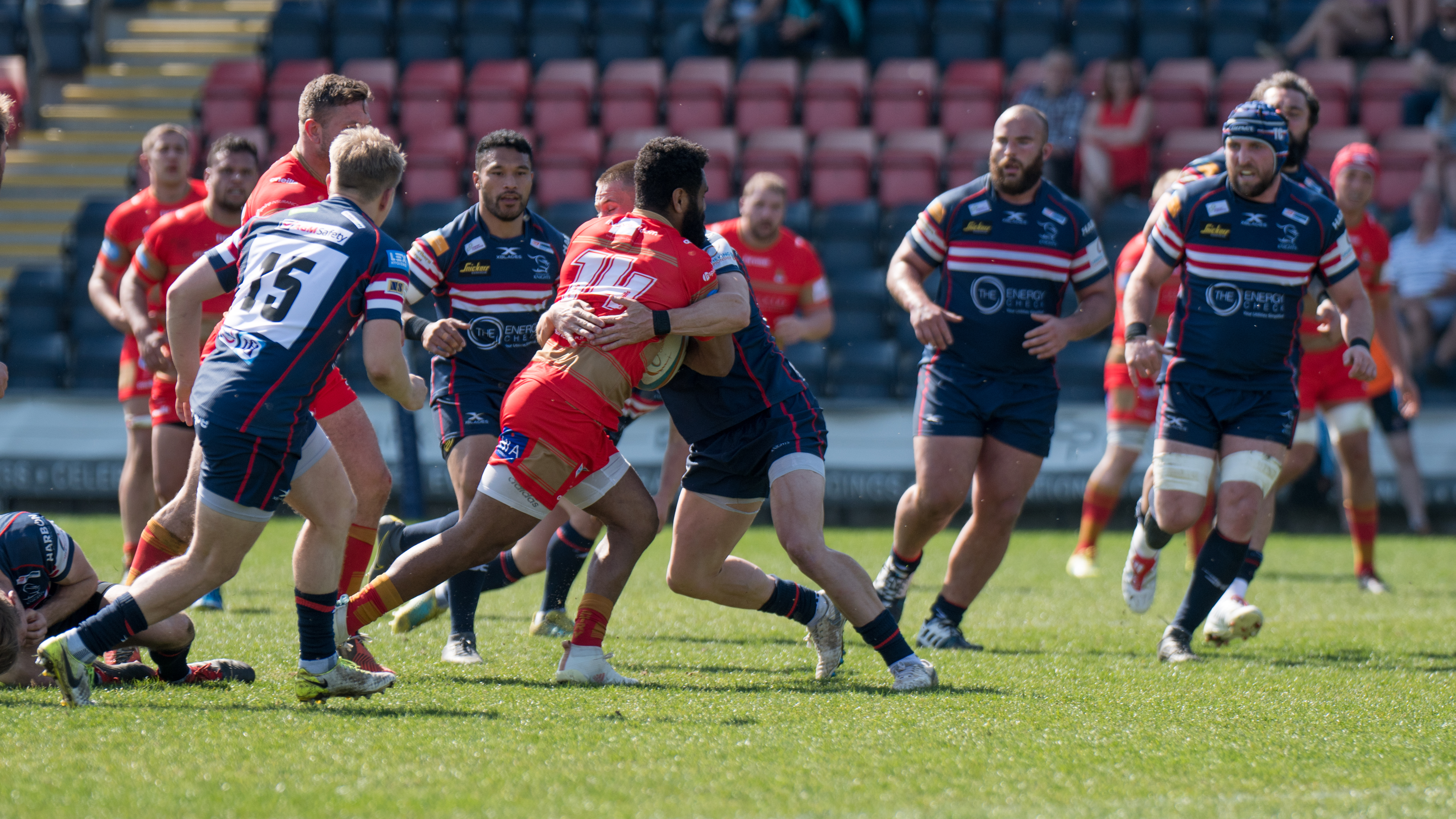 words – John Butler
Having waited nine seasons to regain a place in the Championship, Cov's first season back in the second tier comes to a conclusion with a visit to the Stade Santander International Stadium on Saturday.
Jersey Reds, who are currently in their 140th year, await Coventry's arrival at a venue which in recent times has only brought defeat – including two pre-season games.
Rewind some 63 years, however, and records show that at the end of the 1955/56 season Cov were invited to the island for a game which brought them a 39-0 win.
Four years later, when the invitation was repeated, Cov claimed a 57-3 success in a game played in the month of March.
Fast forward nearly 30 years and following the introduction of league rugby in 1987/88 Jersey rose in leaps and bounds through the Hampshire and London division, before finally reaching National League status.
Under South African head coach Harvey Biljon, the islanders have enjoyed another pretty successful season and currently lie fourth in the Greene King IPA Championship having won 12 of their 21 league games.
Jersey's latest outing brought defeat at Nottingham last Friday at the end of what has been an up-and-down period in terms of results. The Reds have lost at home to London Scottish, Hartpury RFC and most recently Ealing, while also producing a fine result in defeating champions London Irish 17 -14 in early November.
Cov make the journey to the Channel Islands with memories of the fine 20-15 home win recorded against the Reds at the Butts Park Arena on the opening day of the season back in September.
Prior to this season, in addition to the pre-season games, Cov and Jersey met twice in season 2011/12, when the Reds won 29-3 at home and 37-13 at the BPA during a season which brought them the Championship status they have retained ever since.
On the back of the fine win achieved last Saturday at Doncaster, Coventry can justifiably make the journey in a very confident and hopefully relaxed frame of mind with a first away success of the season finally tucked away in impressive fashion.
What better way would there be to bring the season to a conclusion, than sealing a second win and thus a first ever double over the Jersey Reds?