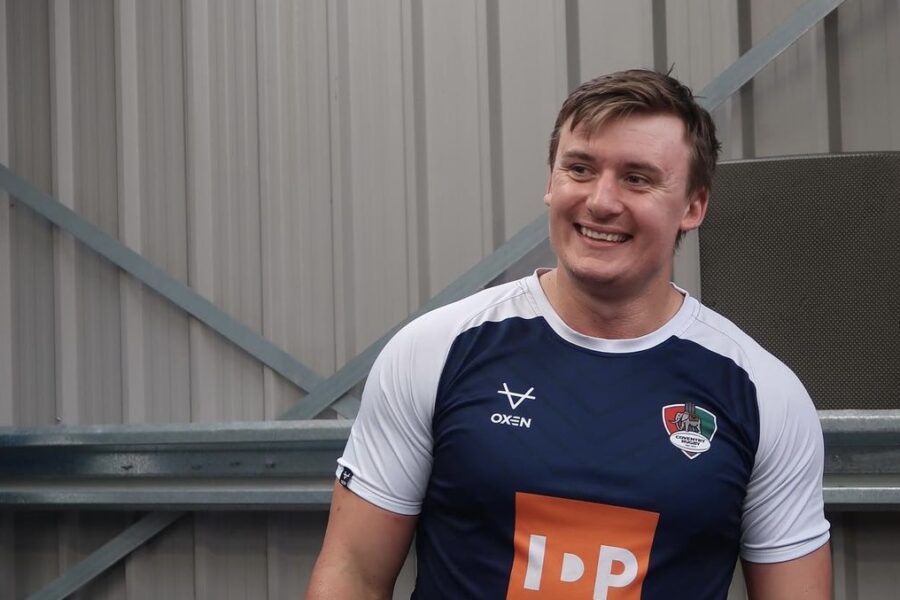 James Tyas has been named CTT Player of the Month for March 2023 after receiving over 50% of the total votes on our online pole. Following another month of high-calibre nominees, Tyas managed to clinch the title ahead of the also nominated and also excellent Will Talbot-Davies, Josh Bainbridge and Will Chudley.
With the squad sat in 3rd position in the 2022/23 Championship league table, and set to travel to Richmond this weekend, Tyas has been one of many that has set the standard with his consistent performances on the pitch.
"I'm really pleased to have won the player of the month award. I've loved playing with this team and getting the last three important wins. I'm now looking forward to us finishing strong with four more important games, especially when we play our last game at home vs Nottingham in front of our amazing supporters!" – James Tyas.
James is set to visit the home of the POTM award sponsor, CTT Group, next week and thank them personally for their continued support that they display to Coventry Rugby.