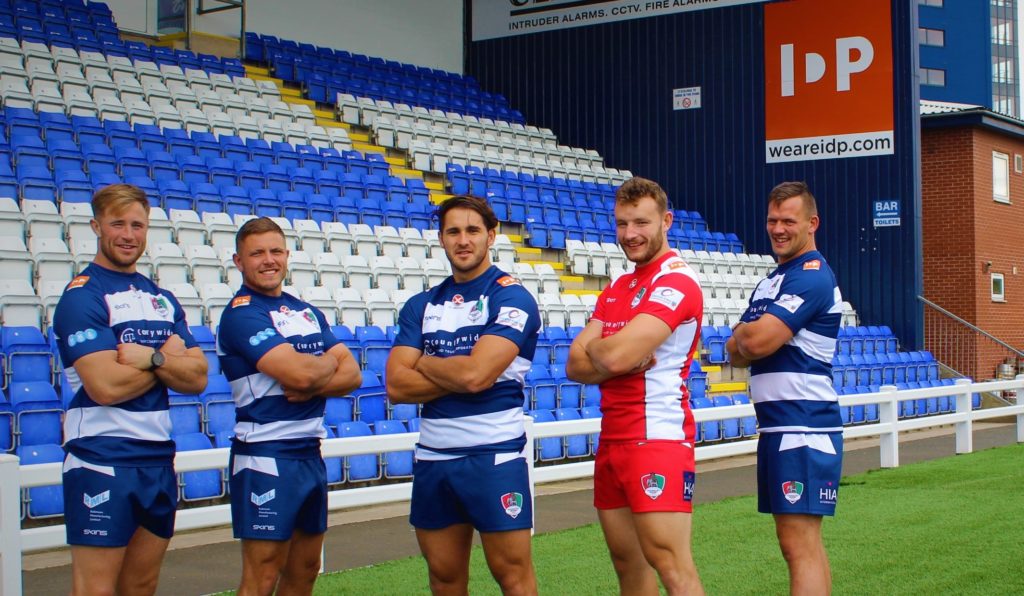 Coventry Rugby has today announced that IDP is continuing its strong partnership with the club for the 2019/20 season.
IDP is a Coventry-based multidisciplinary design and construction consultant. Initially established as an architecture firm in 1996, IDP has expanded its services to include project management, cost consultancy, landscape architecture, urban design, and research and development. The company's impressive portfolio covers a wide range of projects and clients, within residential, commercial, healthcare and education sectors, stretching from Coventry to Cornwall and Manchester to Hong Kong.
The IDP team have also been working closely with the Coventry Rugby management over the past two years. Together, they have been assessing options in the development of Butts Park Arena into a multi-purpose venue that can provide the club with a seven-days-a-week income stream, underpinning future success on and off the field.
The new partnership sees IDP's company logo on the Coventry Rugby playing shirts, together with stadium branding and a player sponsorship of Rob Knox.
With IDP's offices within walking distance of Butts Park Arena, Richard Kinnersley, Director, says that it was an easy decision to continue their backing of the club.
"We've had a great partnership with Coventry Rugby and it has been fantastic to see the club come on in leaps and bounds," he said. "The team has done brilliantly to re-establish themselves in the Championship and the structure is now being put in place to make sure that there is a lasting legacy.
"It has also been fantastic to work with Jon Sharp and Nick Johnston to explore the options to make Butts Park Arena a jewel in the city's sporting landscape, and we're looking forward to developing this project further."
Coventry Rugby Managing Director Nick Johnston added that he was delighted to have IDP extend their commitment.
"John Haynes, Richard Kinnersley and the team at IDP – particularly Gareth Bent and Martin Vickery – have been excellent to work with, and their expertise and experience will play a big role as we look to develop the club for the future,"he commented.
"As we work on the project together it is really positive to have the company extend its commitment as a partner with the branding on the shirt and stand, as well as sponsoring Rob Knox.
"This partnership is important for the long-term growth, sustainability and success of Coventry Rugby, and we're looking forward to working closely with IDP."
To find out more about IDP's work visit weareidp.com