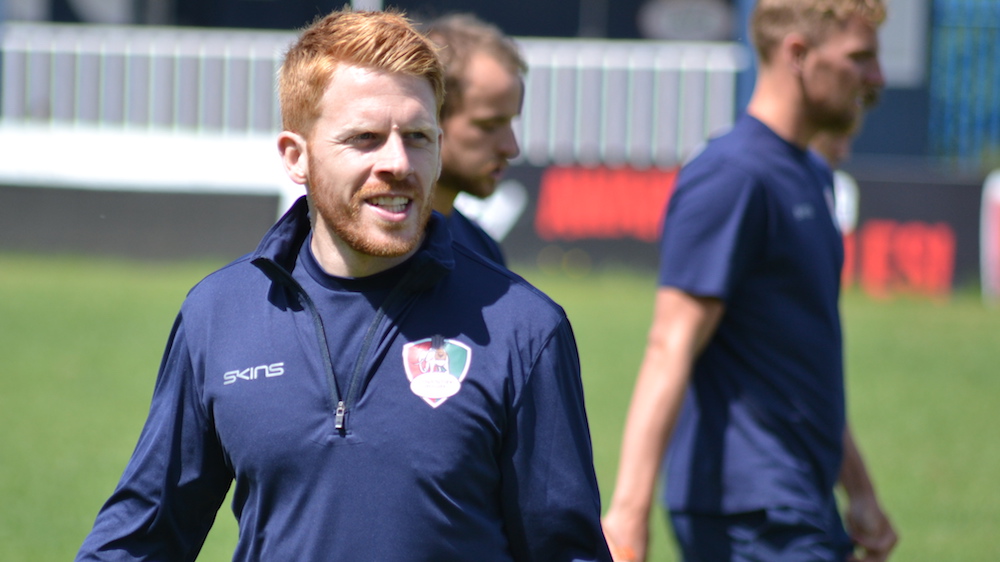 Head of Strength and Conditioning Chris Hart says that he has been impressed by the application shown by the Coventry Rugby players during the opening weeks of pre-season training.
The squad returned to Butts Park Arena at the start of June, and after a few days of bonding and team building away from the city the training began in earnest the following week and has steadily built in intensity.
"We've got off to a great start," Hart says. "We've thrown a lot of different challenges at the players, a lot of mixed conditioning and heavy weightlifting, and some individual work-ons as well.
"I was pleased to see when I first came into the club that the players had good standards around the place in the gym, that they brought the right kit in with them. That's carried on and the guys are policing each other; that comes from within the group and is good to see."
Hart is supported by Cyrus Azariah on a full-time basis and Marc Finney as a consultant, and the combination is allowing players to receive individual training as well as bigger group sessions.
The World Cup this autumn is also meaning a later start to the season, which in turn is giving Hart and his team more time with the players than usual, something which he is utilising to the full.
"It's an exciting opportunity to make a big step change with the group," he says. "We've got more time to make more of a difference with them. It means that we've not just got time to do the slogging work with them, we can get really athletic, too, and put some different blocks into the schedule."
One sight that the squad is having to get used to is the various hills and parks around Warwickshire, something which Hart says is not going to go away any time soon!
"Unfortunately we're in a bit of a flat area here, but I like a good challenge so I've been hunting out the biggest hills I can find! We've done OK so far but we might find some more!"
2019/20 Season Tickets remain on general sale throughout the summer with standard prices frozen from last season! That means that adults can watch every scheduled home game from just £12.85 per game, while Cov Juniors members can see the whole season at Butts Park Arena for just £25! CLICK HERE for more details and book now by calling 02476 231001 or emailing jhill@coventryrugby.co.uk