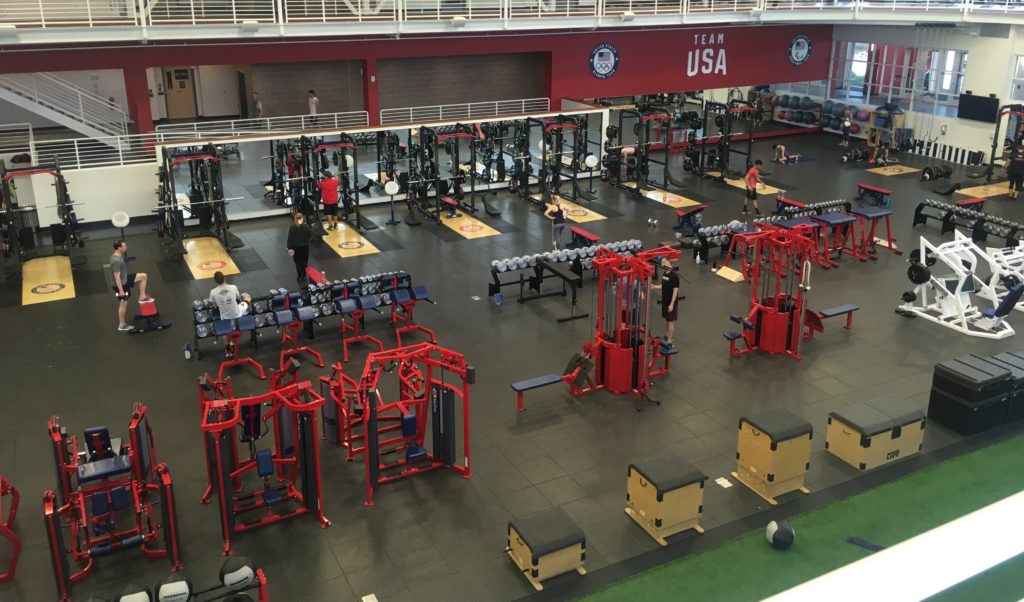 Coventry Rugby Head of Strength and Conditioning Chris Hart has been building his knowledge base ahead of the new season.
Hart, who joined the club earlier in the year, already has considerable experience from his time with Northampton Saints, Worcester Warriors and the Scottish Rugby Union. But he is always seeking to grow his understanding of the latest cutting-edge research and development within the sports sector.
This summer Hart headed to the United States Olympic Committee's (USOC) training centre in Colorado Springs, near Denver, for the 2019 USOC High Performance Strength and Conditioning Symposium.
Organised by Tim Pelot, USOC Senior Strength and Conditioning Coach, and his support team, the presenters included Nic Gill (All Blacks Strength and Conditioning Coach), Julian Jones (Australian Institute of Sport), Alex Wolf (Head of Learning at the English Institute of Sport), Pete Naschak (former Navy SEAL Master Chief), Teena Murray (Senior Director of Athlete Health and Performance, Sacramento Kings), Dr Nicholas Pearce (author and Professor of Management) and a number of other coaches from across various high performance disciplines.
Hart, as with all the other attendees, had to go through an application process to be at the event, and he said it was well worth the trip.
"Tim Pelot and his team have put on a superb event, one of the best CPD events that I have been to," he commented.
"The symposium was outstanding, with three days of excellent presentations and interactive sessions. There was also the opportunity to engage with the presenters and other attendees outside of the formal learning programme, which was very useful in its own right.
"The world of high performance is developing all the time, and it is important that we have knowledge of the latest research and understanding, which we can then tailor to our work here in Coventry.
"Our pre-season starts in the next couple of weeks and I'm looking forward to putting our players through their paces during the summer ahead of the new Championship season!"