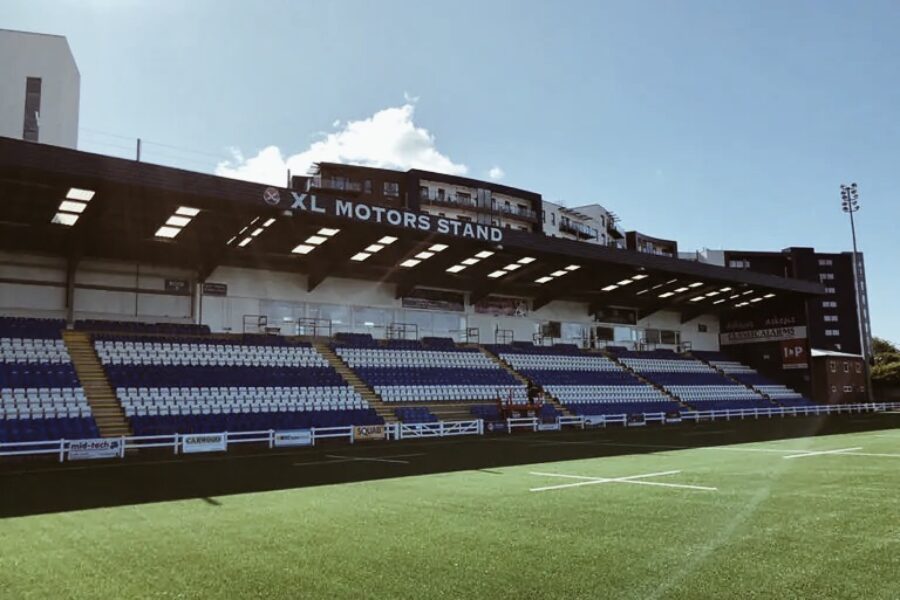 SKILL DEVELOPMENT DAYS – At Coventry Rugby (Butts Park Arena, CV1 3GE)
Wednesday 22nd February 9 till 4pm – U9's to U11's £25
Thursday 23rd February 9 till 4pm – U12's to U14's £25
Friday 24th February 9 till 12noon – U9's to U14's £15
The day is made up of basic skill development as well as the advanced skills for all those budding rugby players, in addition to the perfect introduction to rugby for any child looking to start playing through fun and engaging coaching. There will also be senior Coventry Players in attendance (subject to availability).
Each Day will be broken into four blocks which are outlined below:
Block one: Game Development, Focusing on the Coventry Rugby Principles of Attacking and Defensive Play.
Block two: Skill Development, Independent Development Practice focusing on 4 stations covering; Catch & Pass, Run and Kick, The Tackle and The Breakdown.
Block Three: In Game Application, Competitive games within appropriate age groups with some prizes up for grabs!
Block Four: Self-Reflection & Team reflection, providing players with the tools to be able to reflect successfully as part of a team or individually.
All participants will need to bring their own water-bottle, snacks, lunch and weather appropriate rugby clothing. This should include trainers and boots, shorts and tracksuit bottoms, warm tops, waterproof top and a warm hat (and change of clothes if the weather is wet). We would like to stress that children of all levels and experience are welcome and we encourage new players to come and give rugby a try in a safe controlled environment. As an added extra for attending our camp, each participant will receive a bespoke Coventry Rugby camp t-shirt.
Book your place here.