FRIENDS REUNITED – By John Wilkinson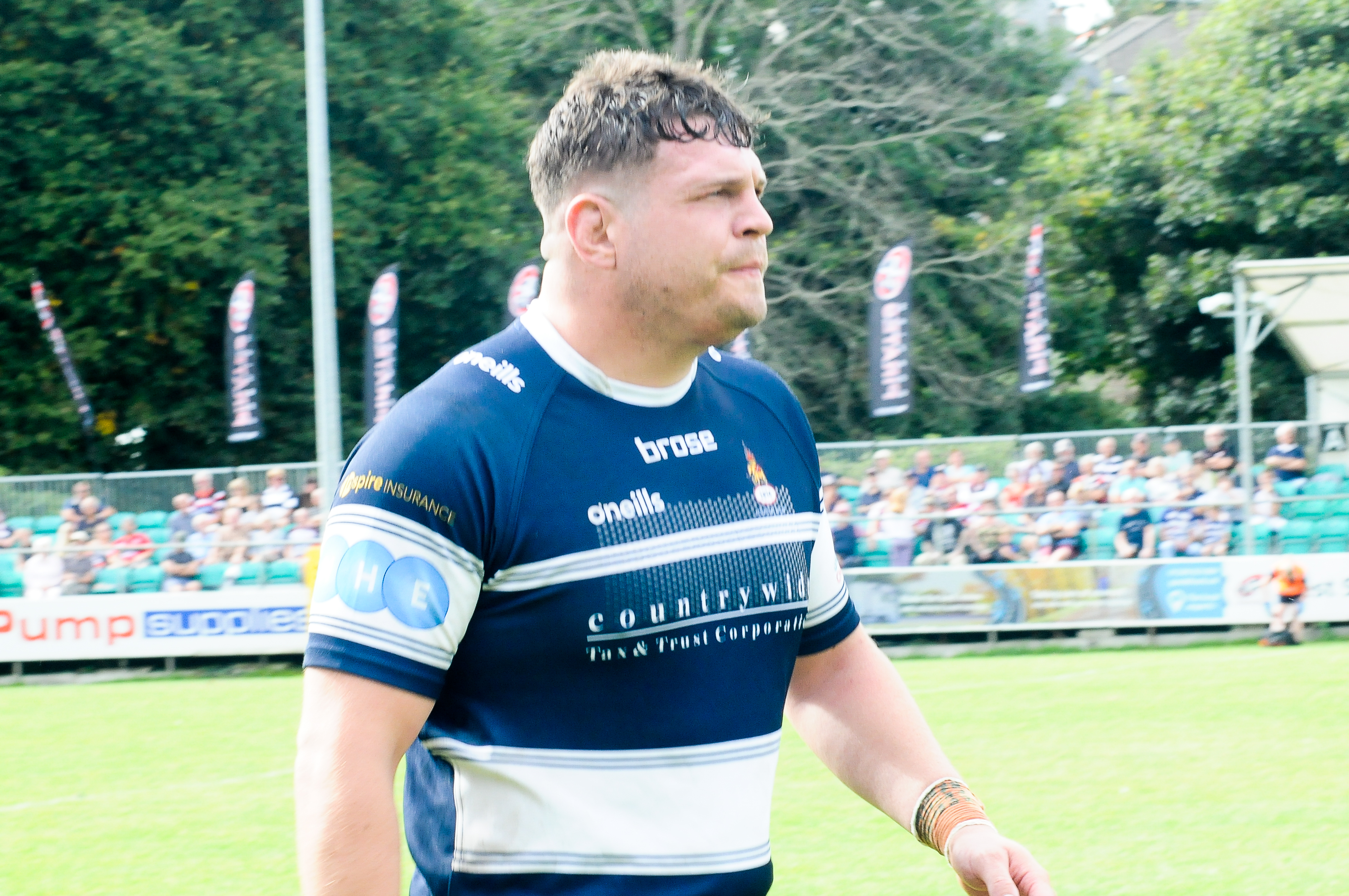 BEDFORD Blues come to Butts Park Arena on Saturday for the game that club captain Phil Boulton has been waiting for with extra relish ever since Coventry Rugby secured promotion back into the Championship.
The tight head prop spent eight years at Goldington Road and made 200 first-team appearances for the Blues before moving to Cov for the start of last season.
But while it will be a chance to meet up with old mates, the 31-year-old insists it will be business before pleasure with friendships put to one side until after the final whistle.
"It was probably the first fixture I looked at when they were released back in July and I'm really looking forward to it," said Boulton. "There are some really good blokes still there and it will be nice to see some old acquaintances.
"It will be fun playing against them, but we've got a job to do and we'll put friendships aside for 80 minutes.
"There's a few still in their pack from when I was there and a couple who have gone away and now come back – the likes of prop Charlie Clare and second row Mark Flanagan, two lads that have been away to Premiership clubs, so they've had a bit of experience there, and a lot of the boys have been around the club for two or three years which is valuable as well because that togetherness and experience of playing with one another is pretty big in this league.
"Watching their footage, they've dusted up Jersey quite a bit last weekend and done a job on Nottingham in their first game, so I don't think they're going to be too worried about coming here.
"They'll be looking to tire us out, and it's a battle I'll enjoy."
With Bedford finishing in the top four in six of his eight seasons there, Boulton has plenty of experience himself of what it takes to compete in the Championship.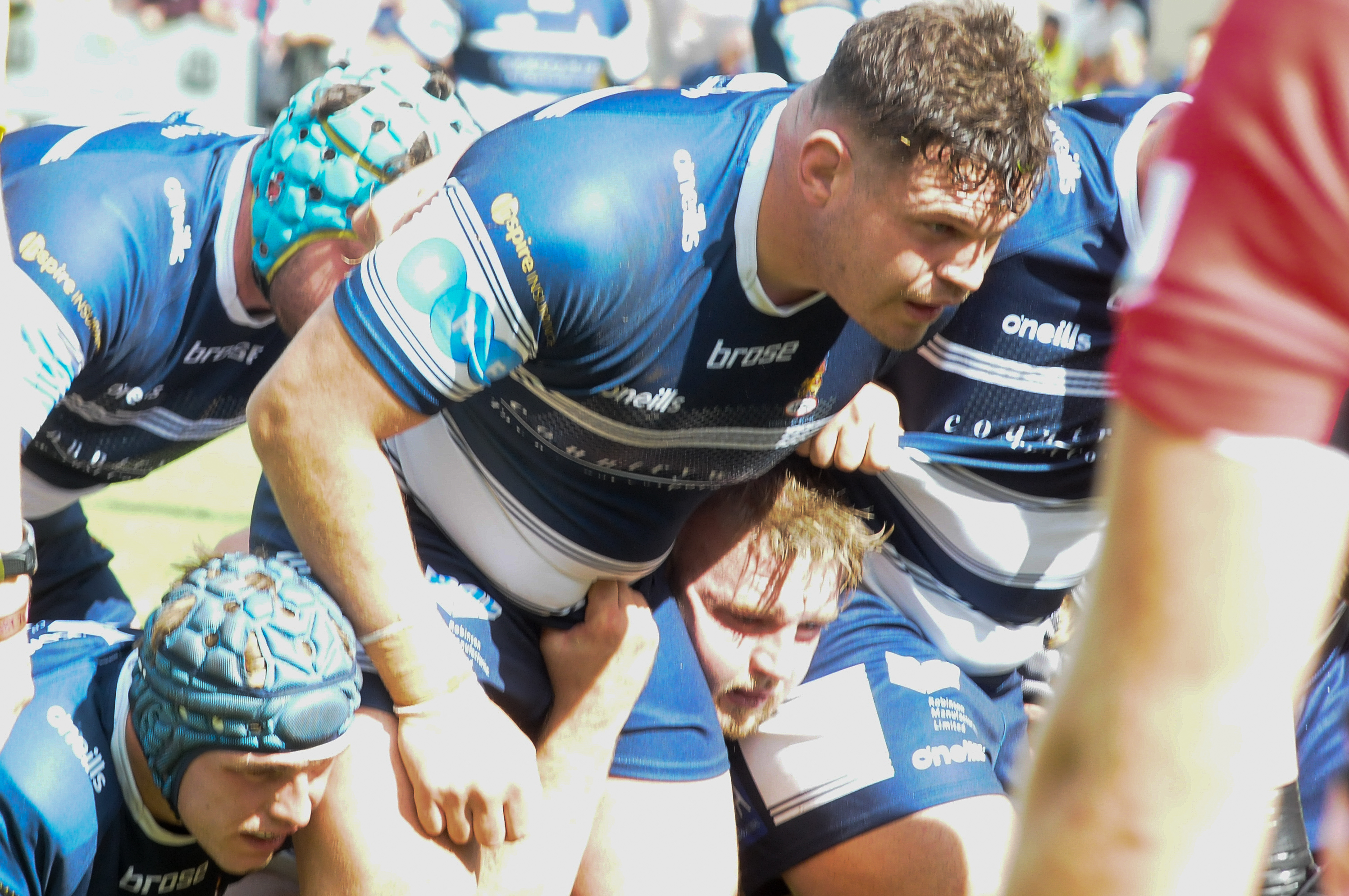 "The thing about the Championship is it's quite massively forward-orientated," he said. "It's a very attritional league and the games are mainly based around winning your set piece, driving your line-out and defending against their set piece.
"We've done loads of work on that, not necessarily just this year – we actually started pretty much after Christmas last season with Louis Deacon, and now having Boris Stankovich back on board has been invaluable to us as a group of players.
"We've held our own so far and I think we've still got a bit more to come, which is pleasing."
Just how ruthless the Championship can be was underlined in Penzance on Sunday when Cov, buoyed by their opening-day win over Jersey Reds, failed to make their first-half chances stuck and were eventually beaten 35-10 by Cornish Pirates.
"We made six visits I think it was into their 22 in the first half and only managed three points – that's just not good enough to win games," said Boulton.
"We didn't really apply enough pressure through the scoreboard to panic them which was annoying.
"The most frustrating thing was that all the chances they got were down to our errors, but we can fix that – we need to make teams work hard for anything and not just gift it to them.
"There were a couple of soft tries in there, especially two in the first half. Their first one was scored off a couple of missed tackles, and the one just before half-time was down to a first phase we didn't contain and was probably the match winner for them.
"The injuries we had weren't great for us. Losing Dave Halaifonua, who has just been phenomenal, so early was big, and to add to that we then lost James Stokes. We had to reshuffle the back line, but Tony Fenner's a great pro who knows the full-back positions and knows rugby, and he gave a good account of himself. The two scrum-halves, Tom Kessell and Pete White, had to divvy up and play some of the game out of position on the wing, but they made a good fist of it.
"Only having seven replacements gives a bit of a headache for the coaches – do you go for a 5-2 split, forwards and backs, or a 4-3 split? In the last two weeks it's hindered us a little bit taking the 5-2 route, but it can go either way I suppose.
"We'll be out to put a few things right on Saturday back in front of our own fans.
"Bedford are a really well supported team, they've got really passionate fans – as we have here – and for me it will be nice to see some old faces. I'll take the banter if it comes my way.
"There's a lot of history between the two clubs and I well remember the last game (in December 2009) when Cov were facing liquidation and at the 11th hour we ended up playing them at the Ricoh Arena.
"Cov were at the bottom of the league and we were flying high near the top. It was in the Press that Cov had ceased to exist, when we got to training on the Thursday night it was announced that the game was off, the gates were locked and there was nowhere to play it, and then by the end of training it was back on but on Friday night and we had 24 hours. It wasn't the best of preparations and we were fairly arrogant about it – they hadn't been paid, we were riding high – but then they went close to beating us in a 15-15 draw.
"The two clubs are quite similar in terms of their DNA and histories. Both have got a rich history of producing internationals but have had some really tough times more recently. "Bedford are a few years ahead in terms of coming out of it, but it's great that the two clubs are now back in the same league."
Pictures: Nick Meredith