The traditional gift for a first-year anniversary may be paper, but that hasn't stopped Formation Media from jumping straight to platinum.
After a successful year of sponsoring Coventry Rugby Club's kit, Formation Media have upgraded their sponsorship for year two to include the platinum marquee.
Anyone who's visited the hospitality marquee at Butts Park Arena this season may have wondered why the décor features so much vibrant green, alongside Coventry Rugby's navy blue. That's because it's been taken over by digital marketing agency Formation Media.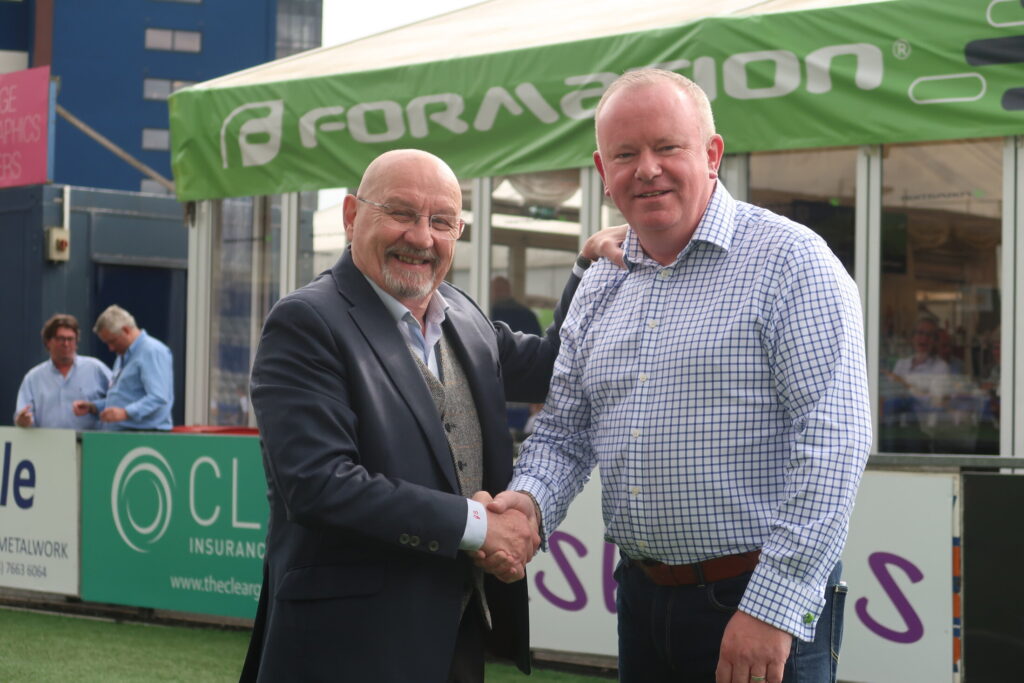 Formation is a passionate band of marketers, designers, videographers, software and web developers with a team spirit to rival a rugby club. The Formation motto is "bleed green", signifying the team's dedication to the business and their bold green branding.
They first started sponsoring Coventry Rugby for the 2021/22 season, so you may have noticed Formation Media's name on the numberplate of players' kits before. Formation also has the team's back when it comes to digital marketing. Their web developers and designers crafted a dynamic new website for the club that is user-friendly, fully mobile-optimised and primed to expand alongside the team.
It's safe to say that the relationship between club and company is growing successfully. Coventry CEO Nick Johnson, owner Jon Sharp and Managing Director at Formation, Martin Gordon, have built strong ties between the two organisations. During last season, Gordon enjoyed many games from the hospitality marquee, celebrating and commiserating the team's wins and losses respectively. So, when the new season approached, a sponsorship upgrade seemed like a no-brainer.
"Formation Media being a supporting partner with Coventry Rugby is an absolute pleasure," says Gordon. "The club's history is second to none: at one point thirteen players represented England! I'm really proud that we're joining Coventry Rugby on its journey to restoring its glory days. It's a true local club, serving its community at so many levels, not just great sporting occasions. I do hope all enjoy the newly branded Formation Media Platinum Marquee."
"We're thrilled to have Formation Media extending and expanding their sponsorship here with us at Coventry Rugby. Martin Gordon and his team have been excellent in providing the new and much improved Coventry Rugby website that you see today, and to have them further their involvement with the club in the shape of the new Formation Media Platinum Marquee is a real pleasure. We look forward to growing the partnership between the two organisations." – Nick Johnston, Coventry Rugby CEO
This season will see exciting plans come to fruition for Coventry Rugby: the building of a hotel and new cowshed at the Butts Park Arena are just two expansion projects in the pipeline. As our ongoing sponsor and marketing partner, Formation Media will also be working closely with the club to enhance our social media campaigns and event promotion.
It's a match made in heaven that will see Coventry Rugby continue to thrive.