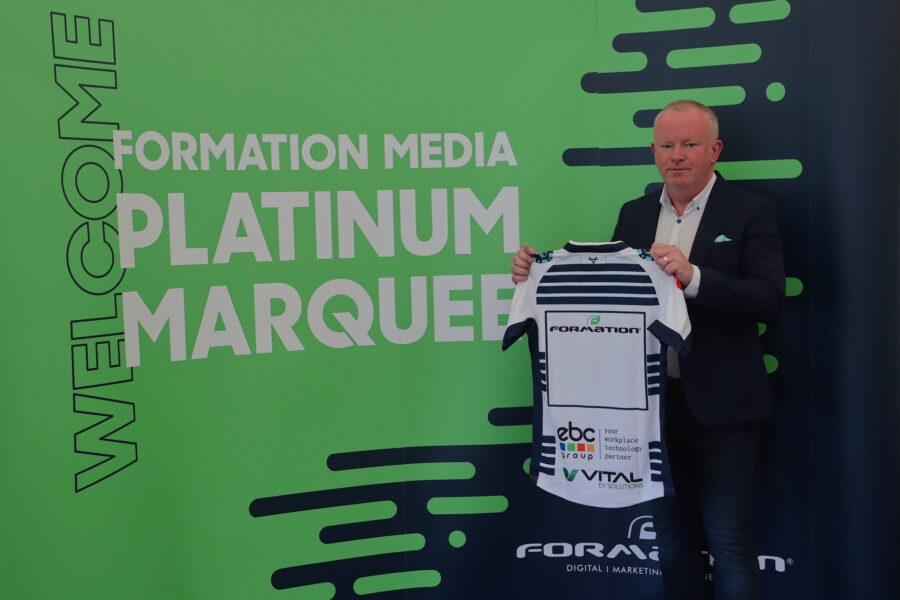 As pre-season draws to a close, and fans and players gear up for the start of the 23/24 season, there's already an air of celebration at Coventry Rugby Club. Perhaps it's a sign of good things to come?
This upcoming season marks a significant milestone in the club's history – 150 years since the first organised game of Rugby Football was played in Coventry.
That inaugural game in 1874 saw members of the Stoke Cricket Club play against Allesley Park College in Allesley, and incorporated a mix of rugby rules and association rules.
Since then, Coventry Rugby Club has been through many changes, welcoming staggering successes during its Golden Era in the mid-1920s and giving rise to 13 members of the England team in the early 1970s.
It's also endured its fair share of challenges, both on and off the pitch, including financial difficulties and fighting relegation – a battle the club won in 2014 when Coventry reclaimed its place in the Championship.
Through it all, Coventry Rugby Club's one constant has been the support of its True Blue fans – so called because of the team's navy livery. So why the recent influx of green at the Butts Park Arena's hospitality marquee?  
That's because it's been taken over by digital marketing agency Formation Media!
Formation is a passionate band of marketers, designers, videographers, software and web developers with a team spirit to rival a rugby club. The Formation motto is "bleed green", signifying the team's dedication to the business and their bold green branding.
They first started sponsoring Coventry Rugby for the 2021/22 season, so you may well have noticed Formation Media emblazoned on the numberplate of players' jerseys.
Formation also has the team's back when it comes to digital marketing. Their web developers and designers crafted a dynamic new website for the championship side that is user-friendly, fully mobile optimised and primed to expand alongside the club.
It's safe to say the old adage 'blue and green should never be seen' doesn't apply here. In fact, they complement each other perfectly.
The club's CEO Nick Johnson, owner Jon Sharp and Managing Director at Formation, Martin Gordon, have built strong ties between the two organisations.
During the last two seasons, Gordon enjoyed many games from the hospitality marquee, celebrating and commiserating the team's wins and losses respectively. So, when the new anniversary season approached, Formation was ready to mark the occasion, nailing their colours to the mast with their continued support.
"Formation Media being a supporting partner with Coventry Rugby is an absolute pleasure," says Gordon.
"The club's history is second to none: at one point 13 players represented England! I'm really proud that we're joining Coventry Rugby on its journey to restoring its glory days. It's a true local club, serving its community at so many levels, not just great sporting occasions. Hopefully third time lucky and we win the League!"
General Manager at Coventry Rugby, Matt Cannon is also delighted to have Formation back at the BPA "We are thrilled that Formation Media are continuing their Sponsorship with Coventry Rugby. The Formation Media Platinum Marquee has developed a reputation as one of the finest offerings in Hospitality and we couldn't thank Martin enough for his support. Having his company's branding on the back of both Coventry's home and away shirt combined with ground advertising shows Formation Media's commitment to Coventry Rugby and as we enter our 150th Year I am excited to be working with Martin on the planning and preparation for this Season."
As their ongoing sponsor and marketing partner, Formation Media will also be working closely with the club to enhance their social media campaigns and event promotion.
It's a match made in heaven that will see Coventry Rugby continue to thrive.