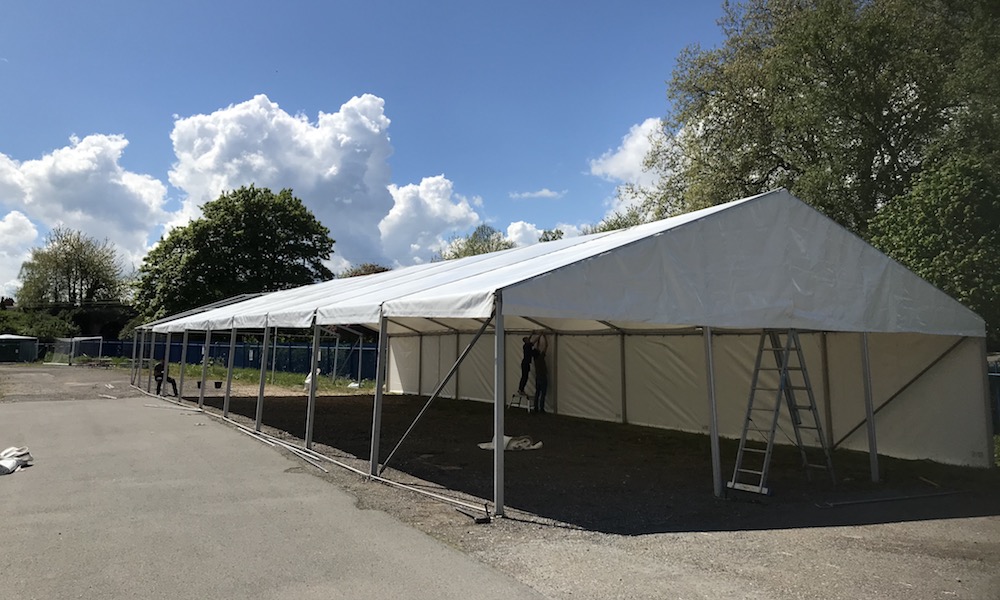 There will be different arrangements for food and drink for this Saturday's big game at Butts Park Arena.
Turnstiles open at 1:30pm, and supporters are welcome to bring their own food to the stadium. Please do not bring your own drink.
CONSUMING FOOD AND DRINK
Food and drink must be consumed while sitting down.
If your tickets are in the XL Motors Stand then you must consume food and drink at your seat.
If you have a standing ticket then you can consume food and drink in the special beer garden area which will be located behind the big screen. More than half the tables will be under cover, just in case it rains!
PURCHASING DRINKS
For this game a 'token' system will be in operation. Purchase tokens in advance via the link at the bottom of this story, or on the day at clearly identified locations; payments are via card only, so do NOT bring any cash.
Tokens will then be exchanged for drinks:
1 token for a soft drink
2 tokens for a can of beer
3 tokens for wine
3 tokens for a food pack of a batch, crisps and chocolate (limited numbers)
Each token costs £1.50, with discounted prices the more tokens you order at the same time!
Service in the beer garden will be directly at your table.
Service in the XL Motors Stand will be at bottle bars behind the stand; after purchasing your drinks you must return to your seat.
No draft beer will be available. Carling, Guinness and John Smith's will be available in cans, along with cans of Jimbo, the new beer from Purity Brewing. Plastic glasses will be available; no deposits will be taken for your plastic glasses
The beer garden will remain open until one hour after the final whistle.