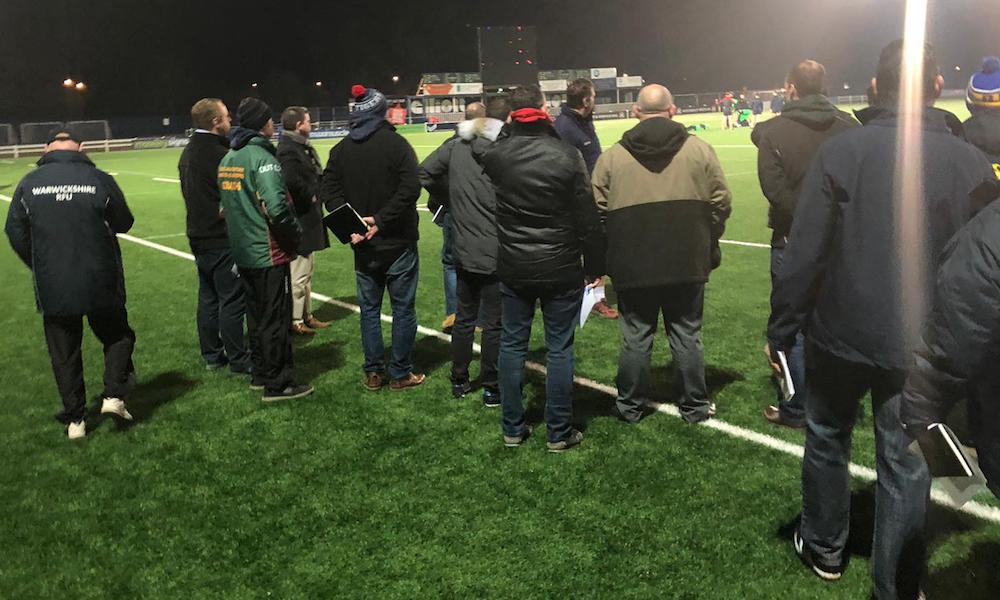 Academy Manager Ross Stewart has hailed Coventry Rugby's first Coach Development session as being another step on the road towards making the club a hub for developing outstanding rugby across the West Midlands.
Around 30 club coaches from the area headed to Butts Park this week to hear from Stewart and other members of the Coventry Rugby backroom staff, with discussions including maximising your coaching sessions and developing coaching styles, along with coaches sharing some best practice and watching the evening's Under-18s training session on the main pitch.
The evening was also attended by Managing Director Nick Johnston and Director of Rugby Rowland Winter, and Stewart says that it is important for these relationships to grow if Coventry Rugby is to achieve its ambitions.
"It was a good evening for us, and was good to meet coaches from clubs across the area," he says. "We all believe in the positives of having outstanding links with clubs, both in terms of attracting new supporters to Coventry Rugby and giving the best young players an opportunity to potentially become Academy professionals within our pathway.
"It was especially pleasing to meet coaches who were open minded to new ideas and willing to share their own best practice from their experience.
"As a club developing productive and proactive relationships is a key focus for us as we look to work with clubs across the area, and where we can support we will do.
"I'm looking forward to the next few events!"
Future Coach Development Sessions are as follows:
Mon 03/02/20 | Games v Drills, and what works at what times during sessions
Mon 17/02/20 | Scrummaging and kicking, including Coventry Rugby players Phil Boulton, Joe Buckle and Rory Jennings
Mon 02/03/20 | Breaking down the future, with Luke Wallace talking about this integral part of the sport
To book your place email community@coventryrugby.co.uk