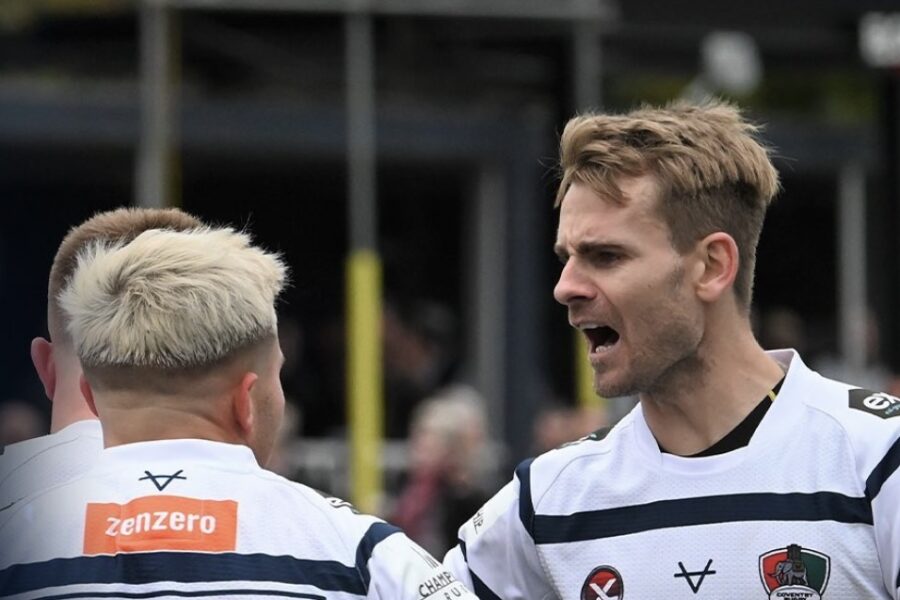 Rugby and Coventry are loosing one of the best, and not just in terms of playing ability. One of the most genuine and decent people in the game, Tony Fenner, is hanging up his boots and retiring from professional rugby.
At the end of this current season, Fenner has taken the difficult decision to join the likes of Ryan Burrows and retire from the playing side of professional rugby. In a season where Tony joined an esteemed club of Coventry Rugby centurions despite numerous hindering injuries over the years, Fenner believes now is the right time to finish up on his own terms.
It is no secret that injuries have ever so slightly plagued the balling playing fly half/centre's career, but it is merely a testament to the man's sheer determination and professionalism that this particular playing story will be one of incredible success and achievement when one takes a look back. A player that made matching winning moments an almost monotonous habit will go down as one of the best to grace Coventry Rugby and the sport itself.
When people go to use the phrase: "done it all", they may wish to reconsider alternative wording once they understand the epic tale of Tony Fenner and Rugby Union. A career that began in 2005 when Bedford Academy graduate turned First Team debutant at a mere 18 years old. After 4 years in Bedfordshire, Fenner headed as South as it gets to represent Otatuhu in the Auckland club competition in New Zealand.
It was in there below the equator that Tony met his now Wife and Mother of their son, Luzaan. A phone call from the current Wales National Team Head Coach Wayne Pivac, then persuaded Fenner to journey to South Africa and help the EP Kings to a Currie Cup winning campaign in 2010.
A stint at Otago in the ITM Cup preceded representing Modena Rugby Italy in a European Season. The next move was journeying back to New Zealand to play for Aukland once again under Wayne Pivac as Head Coach. Tony Fenner was voted in to the 2012 team of the season for non New Zealand players in the ITM Cup.
The 2013/14 season saw Fenner make his European Cup debut when playing for Viadana with Head Coach Rowland Phillips, who the player maintains is one of his all time favourite coaches to play under. Edinburgh was the next port of call for the fly half/centre, which came with a Heineken Cup debut before returning to Bedford Blues almost a decade after first making his senior debut at the club.
Penultimately, France was the next land to conquer, as Fenner won the Golden Boot at Limoges before moving to Nevers in the ProD2 league. Finally, it was Coventry's turn. However, we will sadly be the last club to be graced by the player's on field talent and off field kindness and generosity.
"I can't thank the club, Jon Sharp, the coaches, my teammates and Coventry's loyal supporters enough for everything they've done for me during my time here. I also want to say a big thank you to my wife and family for the continued support throughout my entire career!" Fenner expressed.
Everyone at Coventry would like to firstly thank Tony for giving his absolute all to the shirt ever since his first day in blue and white. Secondly, we wish him the very best in whatever the future may bring.