Our Community Sports Camps are back this February!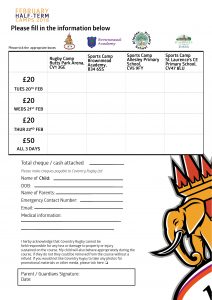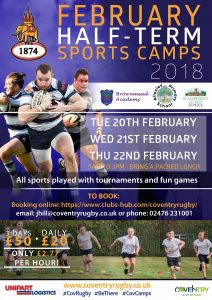 Dates: 
Tuesday 20th February
Wednesday 21st February
Thursday 22nd February
Venues
Butts Park Arena
Brownmead Academy
Allesley Primary School
St Laurence's CE Primary
We are running our sports camps across 4 different venues to cater for everyone, the BPA will be a rugby focused camp. The 3 schools will be multi sports camps with any sports possible! To participate the child should be aged between 5-15 at the time of the camp.
To book online follow the link below
https://www.clubs-hub.com/coventryrugby/#.WmcTBahl_IU
Call 02476 231001