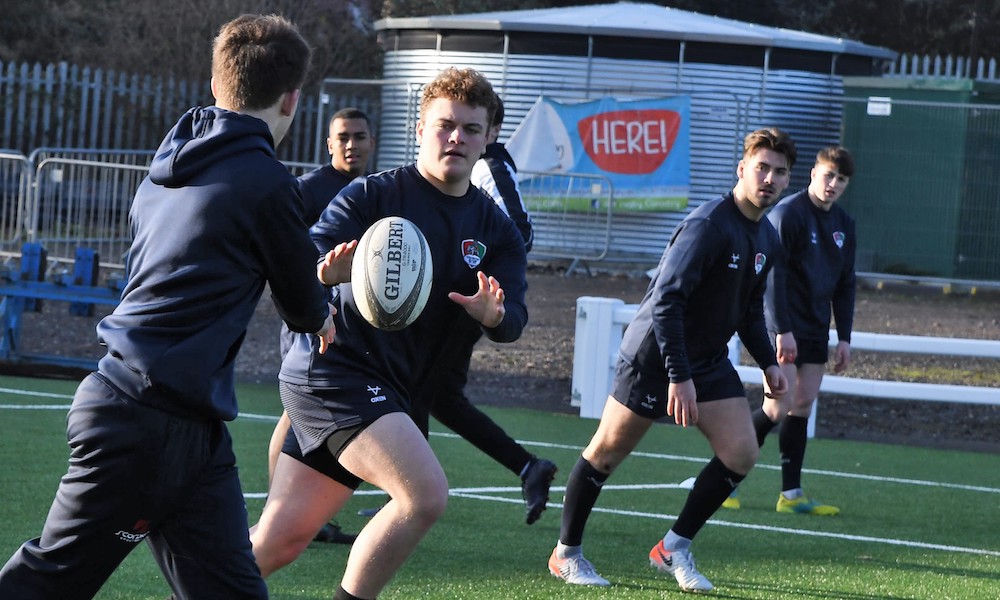 Eleven Coventry Rugby Under-18s have been named in the Midlands squad for their upcoming match against the North at Stourbridge next Sunday, February 16th.
Sam Bayliss, Theo Mostert, Aaron Clifford, Ed Righton, James Crabtree, Aaqil Attah, Louis James, Sam Everett (who has also been named as captain), Ben Harrison, Chris Ramano and Dan Price have been training with with the Coventry Rugby Under-18s over the past few months, and Head Coach Phil Boulton is delighted that they have been called into the next stage of the England Aspirational Teams programme.
"All of our players should be proud of their selection," he commented. "They have trained well this season and the call-up reflects not just what they have done with us, but with how they have played for their own clubs and counties as well.
"We're looking forward to seeing them represent us with the Midlands next Sunday and then bringing this experience back for our own games before the end of the season."
Kick off at Stourbridge RFC next Sunday is at 2:30pm.
The Coventry Rugby Under-18s play the Independent School Lambs at Butts Park Arena on Sunday, February 23rd, as part of Six Nations Sunday. General admission into the game is free, but there is a special breakfast and lunch in the company of Cov, England and Lions legend David Duckham to hear about what it takes to succeed at the highest level of the sport – booking information is below.
Thanks to the Coventry Rugby Supporters Club for their continued backing of the club's Under-18s.