COVENTRY'S fledgling development squad is making its mark after the opening five weeks of the season.
Developing local players to first-team standard for Cov was a stated aim of director of rugby Rowland Winter when he arrived at Butts Park at the end of last season, and the first intake of young hopefuls are already making good progress at loan clubs across the area.
Squad members train with Cov's senior players on Monday before spending the rest of the week at their loan clubs where their performances are closely monitored.
"We have a catch-up on Monday and a review of their weekend," said Winter, "and there's a process where I talk to the head coach at the loan club and get some feedback, not just about their rugby playing, but also their attitude, how they are getting on at training and how they conduct themselves in the squad.
"We want them to have a positive influence and impact on the club they go to.
"At some point in the next two years we want to have home-grown players on the park in a Coventry shirt at Butts Park, and to achieve that we have to have the right pathway in place.
"At the moment we have got ten lads who are young and who are going to be on the local rugby scene for the next couple of years, and we feel they've got the right attitude and skill sets to contribute to what we're doing.
"Hopefully we can help develop everything about their game so they can add to the first team in a couple of years.
"It's no different to how the Premiership clubs send out players on dual registration to pick up game experience. This is our model of that.
"It's working, but we're only a month in and the boys have got to stay patient because they'll have good games when they'll score lots of tries and think they've cracked it, and then a week later they'll come up against some old, gnarled players who will put them back in their place.
"And that's the experience we need them to pick up so that they're far more rounded and confident when they come into the National One environment.
"It's key that we don't lose sight of the fact that this is a long process for them. It's about them getting game time, match experience, experiencing lots of ups and downs, and getting competitive rugby at a level that is appropriate to them.
"At the moment, National Three and Midlands One rugby is about right for them. They can stand out at that level, and as they progress further we'll move them up and get them an opportunity in National Two before they're ready with the skills and experience to play in our first team."
The development players will also figure in Cov's midweek Nighthawks side alongside senior squad members who need game time.
The Nighthawks will play Cambridge University away on Wednesday, November 9 as part of the Light Blues' build-up to the Varsity Game.
Details of home and away games in October and December against Moseley Development are being finalised, and Birmingham University will come to Butts Park Arena on January 18.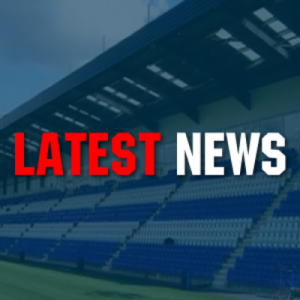 "We've rebuilt our relationship with Broadstreet and now have a number of players with them," said Winter.
"Sam McNulty is playing at flanker there and is doing incredibly well. He's working on the finer skills of his game, he's got plenty of energy and his work rate is fantastic. He gets round the park well.
"Jake Byrne is playing at loose head, he's had a starting spot now for two or three weeks. He's a big guy who's very good around the park. Like any young prop he's got lots of work to do in the set piece, but he's building well.
"In the backs, we have Sam Hollingsworth who has done very well so far – he's an exciting, confident player , very comfortable in the centre or at full-back, but more often than not at fly-half which we hope is where he'll develop. He's got to learn about how to control a game and pick up those leadership skills so that when he comes back into the Coventry squad he can boss people and direct things.
"Also at Broadstreet we have a new second row, Cameron Gray who is a big, tall lad we picked up from Munster 20s. He's going to be at Coventry University now for the next couple of years. He's trialling for Ireland under-20s this week and although he's only been involved in training a few times so far, he looks a good asset, very mobile and with good line-out skills.
"At Nuneaton we have Jacob Knight at outside centre and Josh Palmer who has been playing on the wing. They have work to do in terms of their communication, but they have both got speed and skills and when they train with us on Monday night they're more than comfortable and confident to show off what they've picked up.
"It's a little bit different for Max Titchener at Banbury. As they are not at National League level his role there is maximised a little bit more. He's got all the skills to be one of the best backs in that division, but he's got to learn to be louder and more controlling. Matt Goode is there as head coach and also playing at centre, so he's a good guy for Max to learn from. He's got a couple more weeks there before we review his situation and hopefully he'll be able to push up through the leagues as the season progresses.
"Joe Foreman is at Birmingham & Solihull, he played tight head last Saturday when they nicked a win over Broadstreet, but he's happily played in all three front row positions there which is good for his development. Hooker is a role where we'll see if we can get a few more skills into him through Boris Stankovich and develop over the time. Joe's had the experience of playing National One rugby, so he's almost a senior player at Birmingham and they're using him as that, and he's doing very well. He's someone I'm sure will come back into the Coventry set up over the next couple of months.
"Sam Smith is not out on loan by his own choice. He's a big centre who has the ability to get over the gain line and offload the ball, he's going to be someone we may use in the first team if we have a couple of injuries and his skill set continues to develop at the rate it is. He feels that by working here with Nick Walshe, Brendan Burke and James Pritchard as backs coaches, and the physicality of National One, he'll learn more and he'd rather be training with us three times a week and not playing. When we feel he's in a position to contribute to the first team, we may get him a bit of game time somewhere to get his match fitness. At the moment he's developing quickly, he works incredibly hard on every aspect of his game, and I think that's the best environment for him to be in."