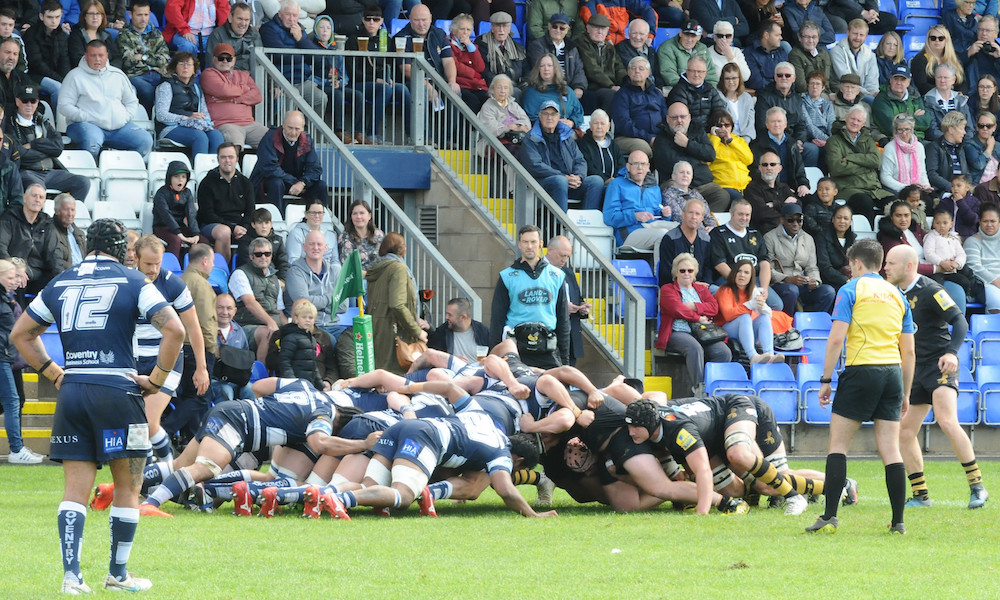 West Midlands clashes will be coming thick and fast this summer with the announcement of Coventry Rugby's pre-season warm-ups.
Butts Park will host both Birmingham Moseley and Wasps during the build-up to the 2021/22 Championship campaign, as Cov look to build on a successful end to the 2021 season.
Birmingham Moseley will visit on Friday, August 27th, with Wasps making the short trip to the heart of the city on Saturday, September 4th.
Kick off times will be announced closer to the time, but Coventry Rugby can confirm that both matches will be included in the 2021/22 Season Ticket packages.
Cov and Moseley are old rivals, having played each other plenty of times over the years, with every match providing local bragging rights. The last time the two faced each other was at Billesley Common in the 2019/20 pre-season, Cov edging a tight contest 17-14.
Meanwhile September 4th will be a shade over three years since Cov beat Wasps 55-14 in a pre-season outing before the 2018/19 Championship season.
"There's no better way to welcome everyone back to Butts Park than with two of the biggest local derbies. Moseley have been using the lockdown to build a good-looking squad and matches against them are always good battles.
"Wasps will give us an opportunity to test ourselves and we – and I'm sure our supporters as well – are looking forward to getting stuck into both matches."