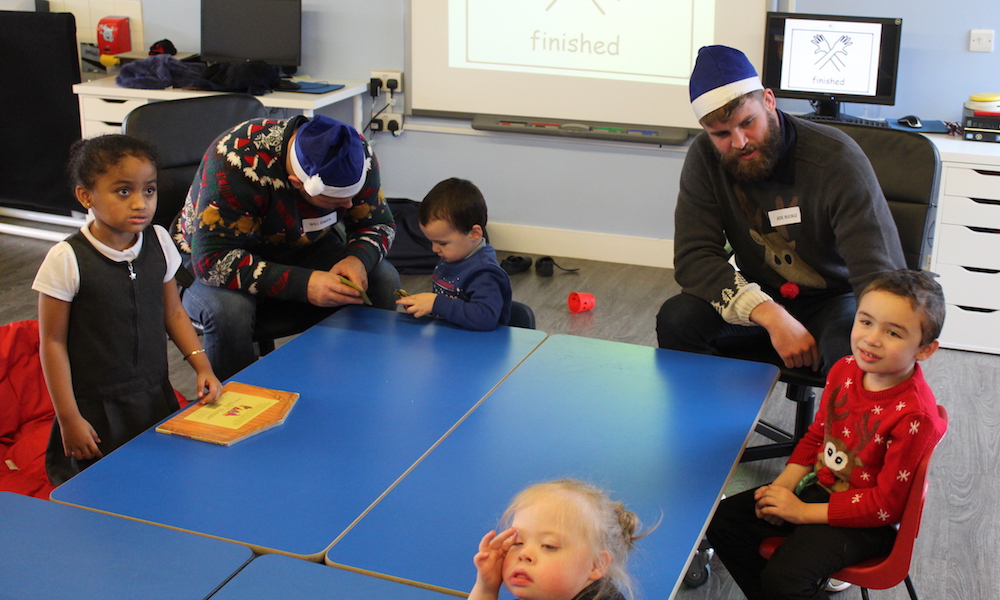 Christmas time, mistletoe and wine…
The time of year where general happiness becomes more of an expectation than hope. The concluding month of each year has an uncanny ability to deliver smiles on faces in all nooks and crannies of today's society, young and old, rich and well…rich.
Unfortunately, the known truth, yet rarely discussed fact, is that for every happy, family and friend-filled memory that we experience at Christmas, there is someone out there struggling. The scariest element to this truth is that unlike the charitable adverts on the television that open our eyes to the third world of poverty – these particular struggles are far closer to home than we'd like to realise.
I'll admit, I have it easy. I play rugby, I coach in the community, I dabble in some writing and then when it comes to the closing days of December, I'll head home to my family to exchange gifts and eat absurd amounts of chicken – I'm not a turkey fan, it's too dry even with gravy – don't get me started.
Subsequently, it is my working in both rugby and the community that has led to the understanding of this real and disturbingly local challenge. It was less than a few weeks ago that I dusted myself off after a long day's training, and alongside the rest of the squad went to meet some young kids on one of the many camps that take place at Butts Park.
We met some incredible young people, we chatted with them, answered some questions, kicked a ball about and simply spent time with them. This, however, was not like every other camp that takes place here at Coventry Rugby, this was part of something special.
Project:500 is a unique initiative that uses rugby to bring positivity and hope to the many disadvantaged children in the city.
This project gifted a place at a specially created rugby camp designed to inspire. It gave the chance to take part in rugby training sessions with members of the Coventry first team. Every child was enrolled in the Cov Juniors Club and given their own Coventry Rugby replica shirt. They were also given a special Season Pass, enabling them to get to every home game at the Butts Park Arena for the 2019/20 season.
Without sounding like I am trying to dramatize the struggle of others in order to write a half-decent piece, the thing that managed to shake me to the core was the fact that in giving these kids a Coventry match shirt that we happily signed when asked, we were quite possibly providing one of the only presents these kids may receive at this time of year.
The importance of this project and ones similar to it does not need repeating or explaining. It is also something that quite obviously isn't made possible simply through well-wishes and happy thoughts. Funding from a number of the club's key partners such as Band Hatton Button, Askews, Robinson Manufacturing Ltd and Coventry Scale has made this possible, along with many others.
As a player and as a coach, this project, in addition to the visiting of a number of local schools, has reminded me not only of the perspective I must always keep in focus to remember just how good I have it but also the true meaning of Christmas. The reminder that where possible if we can give, we must give. Often this isn't monetary, or even tangible. Whether we are a rugby player, a businesswoman or man, a teacher or wannabe blogger; what we all have to give, is some of our time.
I write this on a day where the playing squad voyages to Sherbourne Fields to visit the kids there. Sherbourne Fields is an all-age special school for pupils with a broad spectrum of needs including physical disabilities, medical conditions and learning needs. Without having bought a single roll of wrapping paper, thankfully we all have a gift to offer them.
Time, combined with genuine interest and conversation, is the most treasured gift this and every Christmas. It is the thing that we all crave. I'm grateful to be able to give a little of my time through the means of this club's community work, not only for what it may have done for some of these incredible kids but for what it has taught me as well.
As we head into the season of frozen finger food and frozen rugby pitches, let us all remember that in reading this we are all part of a Coventry Rugby community. Look out for one another, and where we can give, give time.
To find out more about the club's community work email community@coventryrugby.co.uk