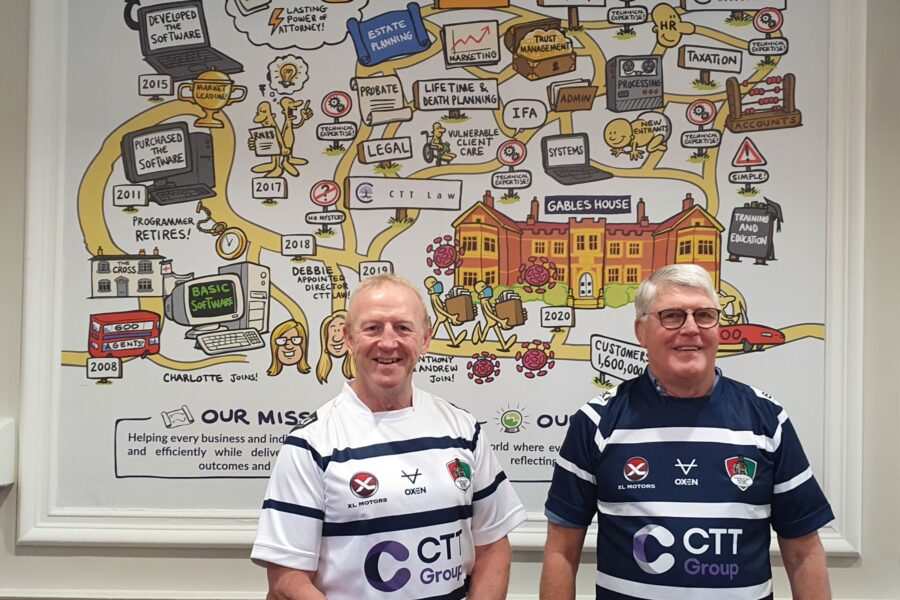 We're extremely pleased to announce that CTT Group has renewed its long-standing partnership with Coventry Rugby Club. CTT Group, a rebrand of Countrywide Tax and Trust Corporation will feature as the front-of-shirt sponsor for the upcoming season and currently feature on the post protectors. The post-protector branding will mean that CTT Group is the first brand to feature on the posts in decades due to there being no official championship league sponsor currently.
CTT Group, based in Leamington Spa, is a leading provider of advice in the areas of Legal, Financial and Tax. Helping businesses and individuals protect their assets
"We are happy to sponsor Coventry once again for the season. The club has a famed history but more importantly, is back competing at a great level of rugby," said CTT Group Director Bob Massey.
"It's rewarding to see money spent being returned by the teams' efforts and results, but maybe, more importantly, the impact the club has on the whole community, this is the club's future. It's a place to come to reminisce and a safe place for children of the Coventry and Warwickshire community. Players are developed and many young kids in need gain great experiences from the projects the club promote and host with many of the professional players, helping us and all care for Coventry."
Adding to Bob's sentiment, CTT Group's Director Clive Ponder said "as a rugby fanatic for over 50 years I enjoy any time spent at the club. Meeting old and new friends with like minds and the clubs' communities' interests at heart. A great game and maybe a beer or two is a refreshing change from the environment we have all lived through over the last 18 months!"
"The club provides great facilities and services for a relaxed day with friends, clients, and business associates. A great way to spend a day out"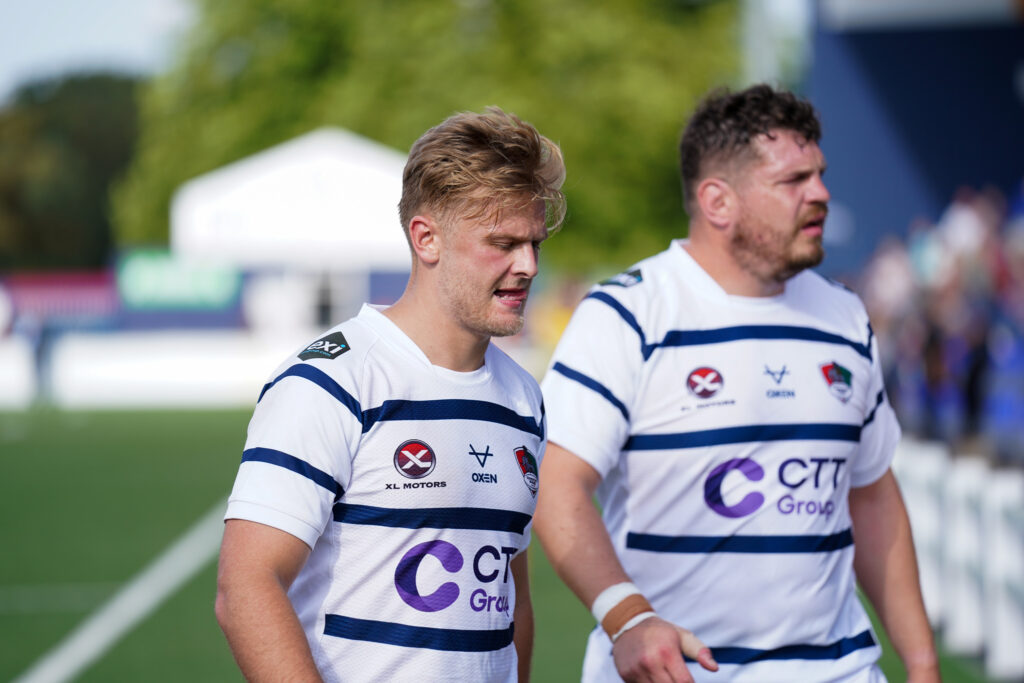 Coventry Rugby Club is extremely proud to continue its partnership with CTT Group, whose support for the club has been unwavering throughout a very turbulent 18 months.
Coventry Rugby Club's CEO, Nick Johnston said "we're really pleased to continue our relationship with CTT Group, as an organisation they care deeply for their clients and their community".
"CTT Group help businesses and individuals make significant decisions around protecting their wealth and providing for family and loved ones. Their expertise in areas of Law, Estate Planning, Financial and Tax advice makes them a perfect partner for those associated with Coventry Rugby Club.