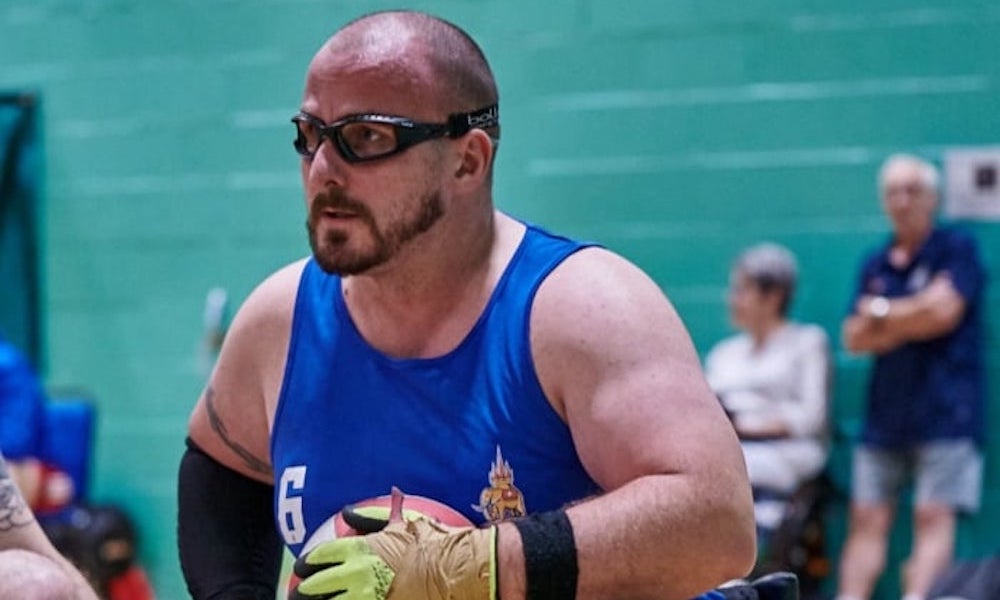 Coventry Wheelchair Rugby player Craig Styles has been selected for the Team UK team which is heading to the The Hague next May for the fifth Invictus Games.
Styles, who joined Coventry from Northampton Saints in the summer, will travel to the Netherlands with the 65-person squad made up of wounded, injured, and sick military veterans.
Styles says that Wheelchair Rugby has changed his life.
"it shouldn't be underestimated what a positive impact and life changing effect team sports can have," he says. "Sport has given me the confidence to aim high and achieve results a few years ago I may not have felt were possible."
Mandip Sehmi, Coventry Wheelchair Rugby Head Coach and Coventry Rugby Foundation Project Officer, added that it was going to be a proud moment to see Styles represent the club on the international stage.
"We're all really proud of Craig's selection for the Invictus Games," he commented. "He's only been with us a couple of months but his attitude towards training has been inspiring."
Coventry Wheelchair Rugby is sponsored by Robinson Manufacturing Ltd.
To find out more about how you can be a part of this exciting and expanding project – whether as a player, volunteer, or sponsor – email community@coventryrugby.co.uk